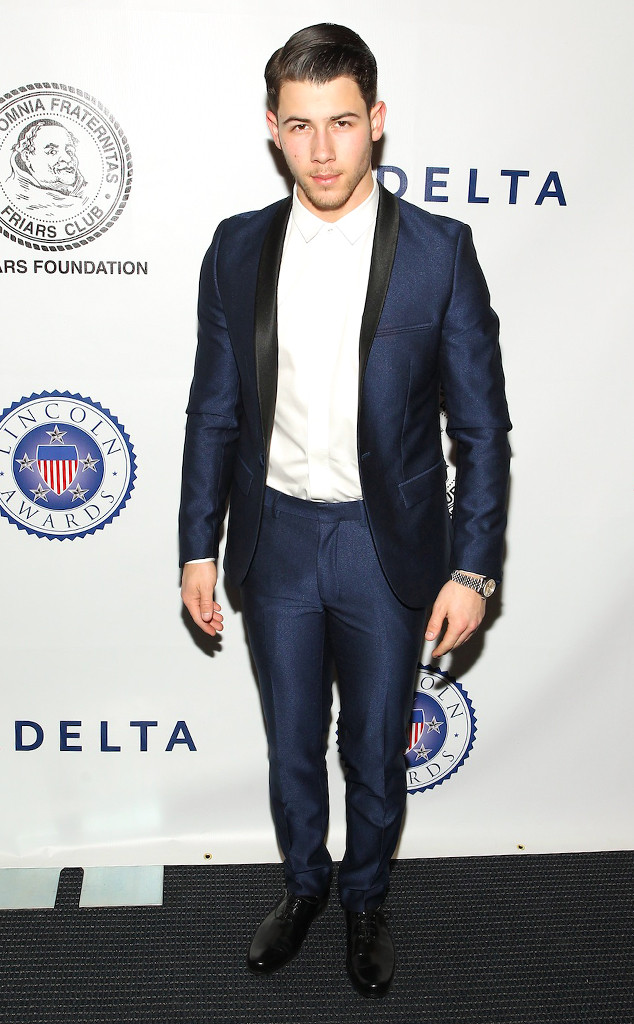 Paul Morigi/Getty Images
The cast of our future favorite show just keeps getting better!
Nick Jonas has joined the cast of Fox's upcoming horror comedy anthology, which will spend its first season set in a sorority house at a college that has been rocked by a series of murders.
It's kind of impressive that the youngest Jonas Brother even has time to add another project to his plate, since he's been pretty busy lately. He released new music in the fall and starred in DirecTV's mixed martial arts drama Kingdom, which has already been renewed for two seasons. He'll also be appearing on The Voice as mentor for Christina Aguilera's team during the battle rounds after season 8 premieres next month.
Jonas is just the latest name added to an impressive cast that includes Lea Michele, Joe Manganiello, Abigail Breslin, Keke Palmer, Jamie Lee Curtis, Emma Roberts and a guest spot by Ariana Grande.