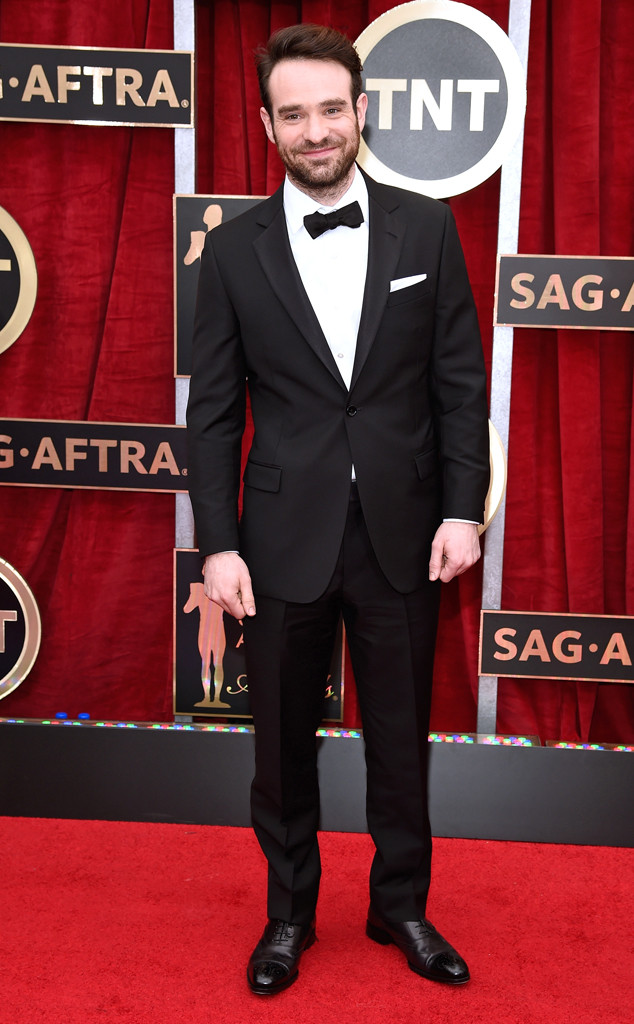 Kevin Mazur/WireImage
Get out the Vaseline!
Sounds like Charlie Cox needs plenty of it to squeeze into the superhero suit for his starring role in Netflix's upcoming much-anticipated Daredevil series.
"It's pretty tight, I'm not going to lie," the Brit actor told me yesterday at the SAG Awards. "They've done such a great job. I can't wait for fans to really see it. But put it this way, there is no world where you change in a phone box. It takes four people and about 45 minutes."
A very dark photo of Cox as the crimefighter was released in October.
Thankfully, things don't get too complicated when nature calls.
"They're very clever about it," said Cox, who plays Jane Hawking's second husband Jonathan Jones in The Theory of Everything. "You get three zippers. You zip them all up, but when you have to wee, you just have to zip one down—the wee zipper."