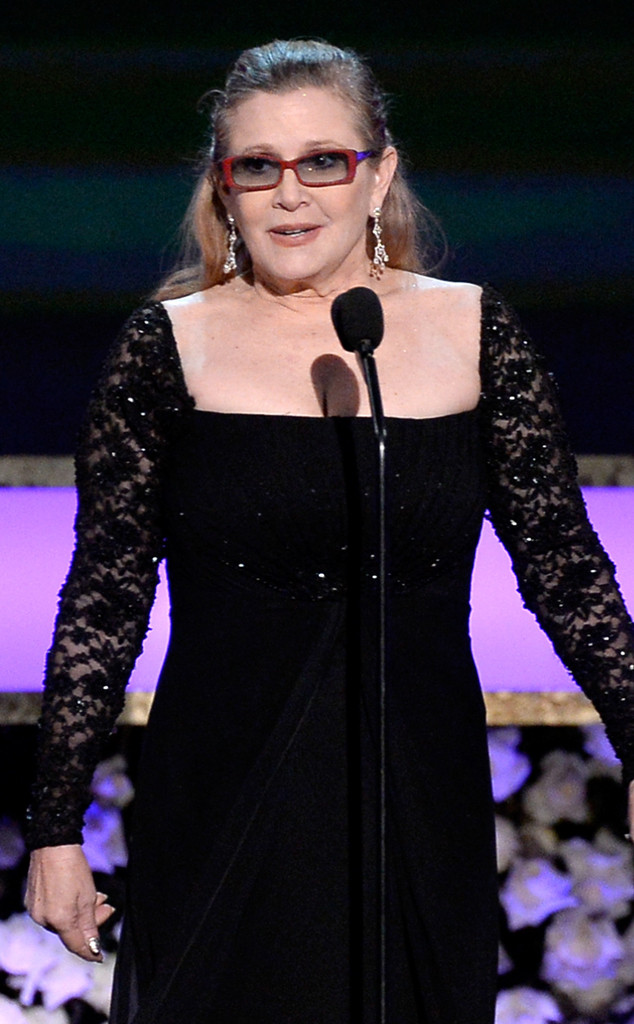 Kevork Djansezian/Getty Images
A: It's lovely to see Carrie Fisher honoring her mother, Debbie Reynolds, after all the years of... neither one honoring the other.
B: Nice glasses!
The author, entertainer and Star Wars legend left the dual buns at home but brought out what appear to be a pair of Bono's spare 3-D glasses.
(Hey, we're not the only ones who noticed—Twitter is absolutely wondering why she's wearing 3-D glasses.)