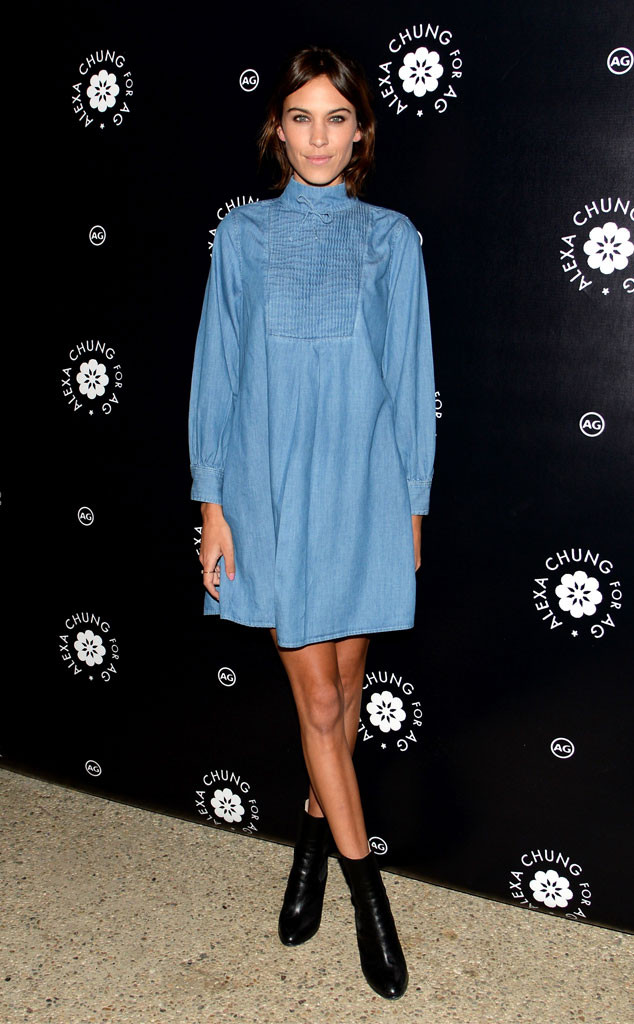 Chris Weeks/WireImage
Style's biggest It-girl has, well, still got it.
Alexa Chung has partnered with AG Jeans on a new collection featuring skinny jeans, denim dresses and tops that Chung designed with the needs of her own closet in mind. E! News caught up with the star to get the scoop on her fashion and beauty favorites, and her answers might surprise you. Like the fact that the most valuable thing in Chung's closet might be—get this—her tried-and-true Uggs.
"Absolutely no friends of mine have asked me for a style tip," Alexa quipped. "Within my friendship circle it's a source of amusement that I am someone who is known for dressing well because in the house when they see me—when we are having dinner or going out—I'm literally wearing skinny jeans, a navy blue jumper and Ugg boots."
The style maven jokingly predicted that Uggs will make a comeback in 2017, and maintained that she would never swap her wardrobe with another celebrity because their closets might be bereft of her favorite fuzzy footwear: "They wouldn't have all my things that I have collected and they wouldn't have my Ugg boots," she said.
Read on for more of Alexa's style musings, including her travel and beauty essentials!