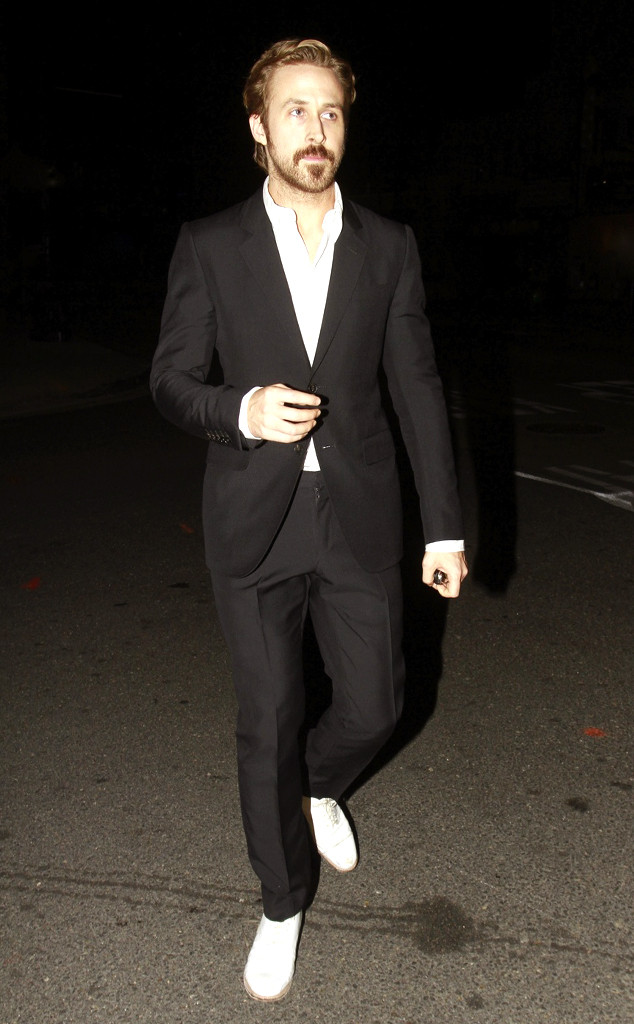 © PacificCoastNews
Hey, girl—this song's for you.
Ryan Gosling may be chugging along with this whole acting thing, but the Drive star, who's currently shooting The Nice Guys with Russell Crowe, does love his music. And he wants to ensure that his firstborn daughter loves her music, too!
"Ryan sings to the baby," a source tells E! News, dishing details on the "infatuated" new dad's relationship with his and Eva Mendes' now 4-month-old baby girl. "He loves it. Sometimes he'll make up his own songs and include her name in them. It's very sweet."
Not to mention the most squee-inducing thing we've heard all day...