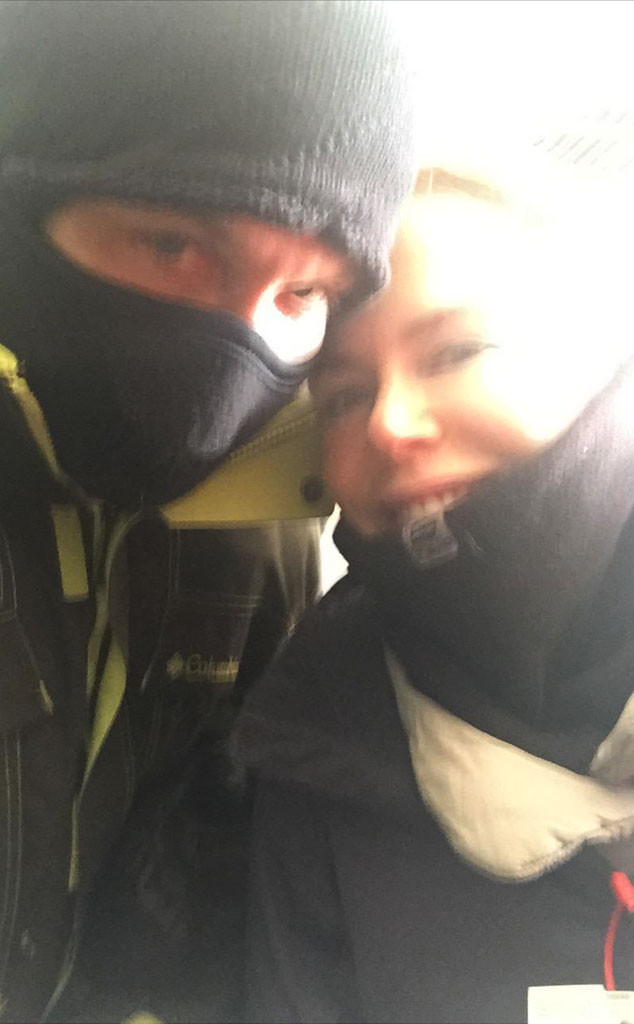 twitter
We think we know who Keith Urban is kissing at midnight!
Before ringing in 2015 with a special concert, the country artist decided to spend some quality time with his adorable wife Nicole Kidman.
Dressed in the perfect gear for near-freezing temperatures, Urban shared a selfie less than 12 hours before the big event. "Canada - BRING IT ON!!!!!!" he tweeted as Kidman flashed a smile above her sweatshirt. "2015!!!!! - KU #HappyNewYear"
He later tweeted a solo shot of just himself with a message, "Alright Niagara Falls - let's ring in 2015 !!!!!!!!!! - KU #HappyNewYear"