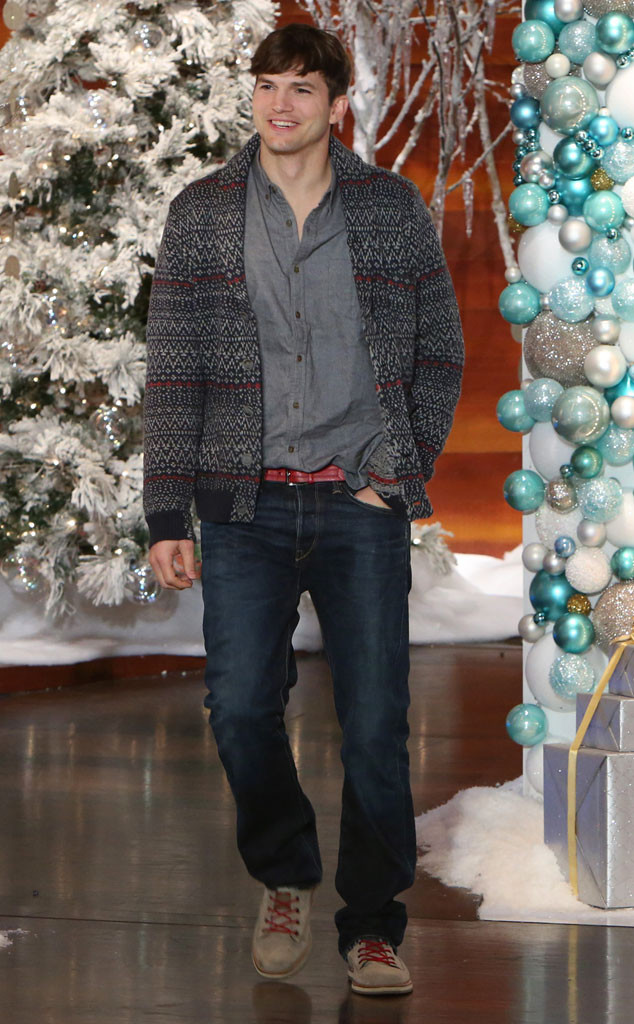 Michael Rozman/Warner Bros
Fatherhood is everything Ashton Kutcher dreamed it would be—and more!
The Two and a Half Men star cooed over his 2-month old daughter, Wyatt Isabelle Kutcher, when he stopped by The Ellen DeGeneres Show Friday. "It's just [Mila Kunis] and you taking care of the baby?" host Ellen DeGeneres asked. Kutcher replied, "Yes, just the two of us. It's awesome. It's unbelievable."
The engaged actors could certainly afford to hire help, but they'd rather not do that. "We just want to know our kid," Kutcher said. "We want to be the people that know what to do when the baby's crying to make the baby not cry anymore. We want to know when she makes a little face or something. We want to be emotionally in touch with her, and I think the only way to do that is by being the one who's there."