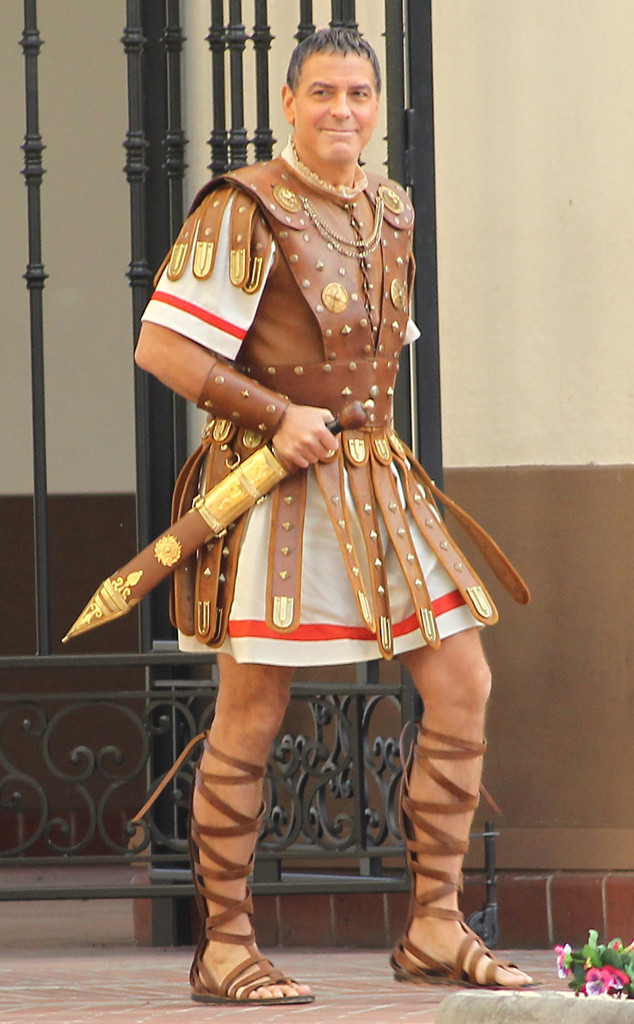 PacificCoastNews
Russell Crowe may have been not so assured of victory if George Clooney had been on the other end of the arena.
Clooney—clad in a pretty short battle tunic and gladiator sandals and carrying a very big gold sword—couldn't help but stick out at Los Angeles' Union Station today while shooting the Coen brothers' latest twisted comedy, Hail, Caesar!, about a 1950s-era Hollywood fixer who's called upon to keep the movie stars on what appears to be a Roman-era period piece in line.
Nice legs, George! Moreover, Clooney once again has that Caesar haircut that once was so popular among hunky types in the 1990. We knew if we just waited long enough...
This is the fourth collaboration between the 53-year-old Oscar winner and Joel and Ethan Coen, Clooney having also starred in their O Brother, Where Art Thou?, Intolerable Cruelty and Burn After Reading.