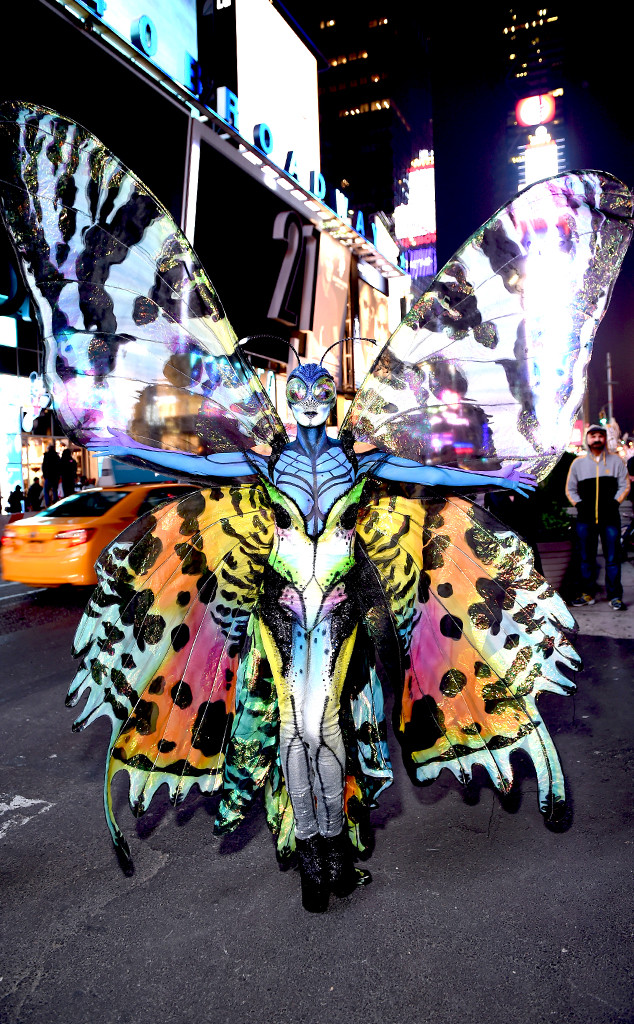 Dimitrios Kambouris/Getty Images for Heidi Klum
Heidi Klum awoke on the morning of Halloween 2014 and later found herself transformed into a gigantic insect.
The 41-year-old German supermodel, Project Runway host, America's Got Talent judge and mother of four is known for her elaborate costumes and annual parties for the holiday. Friday's event: Moto X Presents Heidi Klum's 15th Annual Halloween Party sponsored by SVEDKA Vodka at TAO Downtown.
Of course, being Klum, this was no ordinary butterfly costume. It was the ULTIMATE butterfly costume, complete with elaborate makeup, body paint, enormous, colorful wings and prosthetics resembling the winged creature's reflective, compound eyes. Klum told E! News it took five hours to put all of it on.
"Then I just flew over here to the party," she said.
Her kids, she said, thought her costume was "wild and crazy."
"They said, 'Are you really in there Mama?'" Klum told E! News at the event. "They weren't scared at all but the one time that I [looked] like me but older, they were scared."
Klum is referring to her 2013 Halloween costume, an elderly woman. She was nearly unrecognizable.