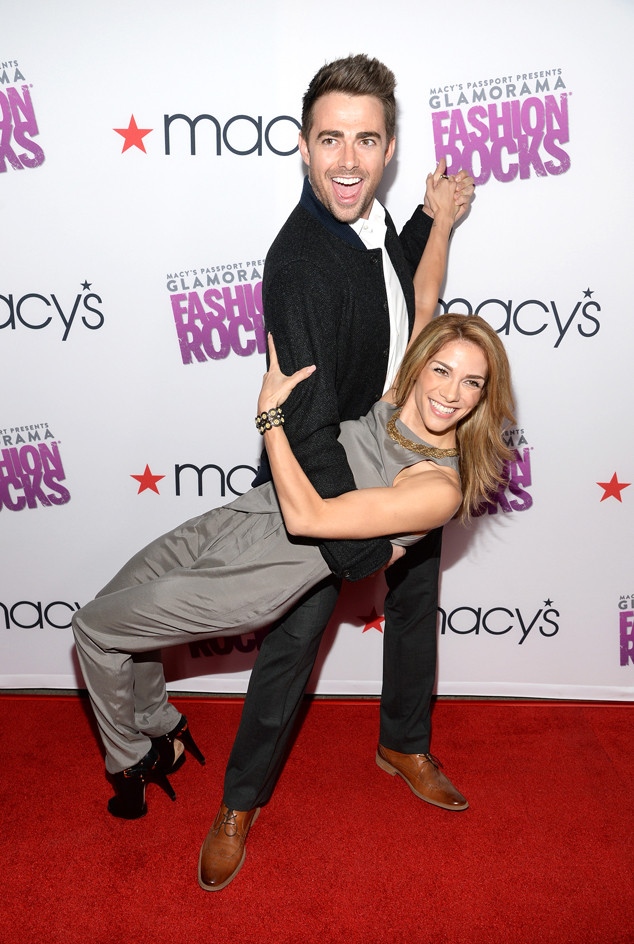 Courtesy Michael Kovac/Getty Images for Macy's
But he looks so sexy with his hair pushed back!
Tonight, Mean Girls fans everywhere probably let out a simultaneous "Noooo!" when Jonathan Bennett and Allison Holker were rudely eliminated from Dancing with the Stars. That's right, America: Aaron Samuels will not be walking away with the mirrorball trophy. And it's all your fault.
Sure, Jonathan was not the best dancer the show has ever seen, but he was certainly better than a few other contestants who continue to receive rave reviews from the judges much to our complete bewilderment. If you had told us several weeks ago that Michael Waltrip and Tommy Chong would still be on the show, we would have made the exact same sort of pouty face we're making now. They're great, but many better dancers have already gone home.