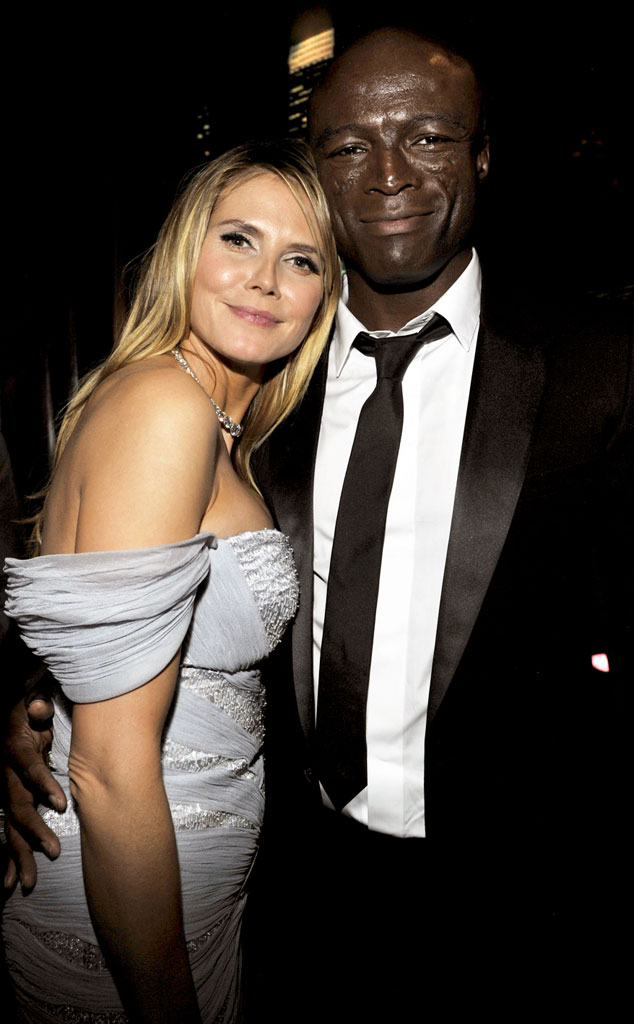 Kevin Mazur/ Getty Images
Heidi Klum and Seal's marriage is officially over.
E! News confirms the Hollywood pair are now legally divorced, after a Los Angeles judge signed off on their request and officially entered it into the system yesterday. Klum first filed for divorce in April 2012 and the former couple, who have three children together, entered into a settlement agreement in July.
"This is an amicable process and protecting the well-being of our children remains our top priority, especially during this time of transition. We thank our family, friends, and fans for their kind words of support. And for our children's sake, we appreciate you respecting our privacy," the duo explained in their joint statement when they separated.
And that's exactly what they've been doing. Since calling it quits on their marriage, Klum and Seal have continuously shown a friendly relationship with one another, and the supermodel had nothing but nice things to say about her ex-husband during an appearance on Ellen (airing today).