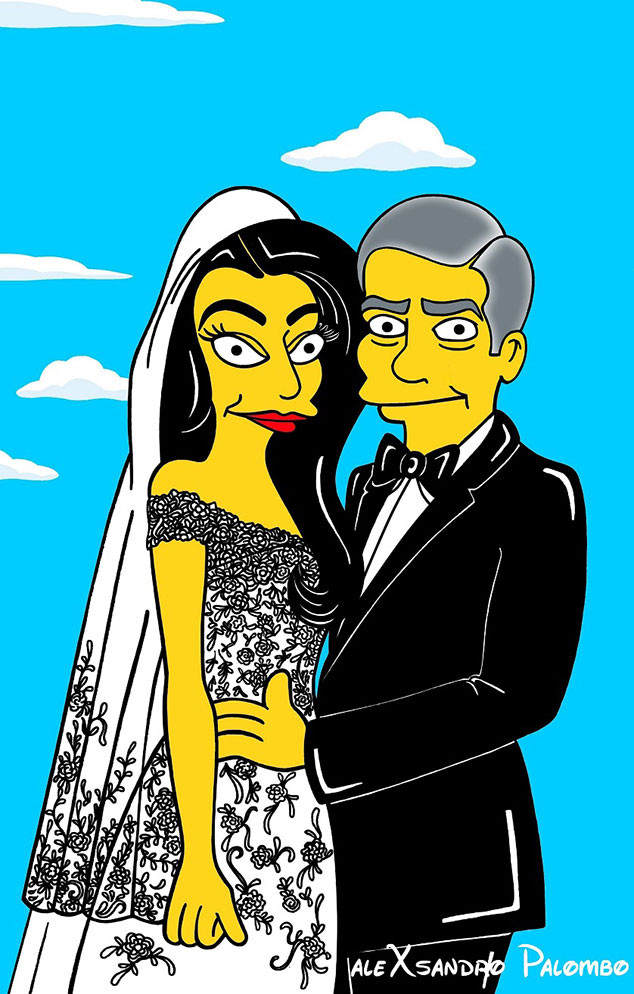 aleXsandro Palombo
One year ago, Amal Alamuddin probably couldn't have guessed that she'd now be married to George Clooney. She probably didn't predict, either, that her wedding day would get The Simpsons treatment!
But look where we are now! aleXsandro Palombo, a contemporary artist and activist, "Simpsonized" the bride and groom—giving Amal, 36, a cartoon Oscar de la Renta dress, and George, 53, an animated Armani tux.
The illustrations, posted to Humorchic, depict George and Amal (looking more like Homer and Marge than their glamorous selves!) making their way through Venice's Grand Canal (that's a long way from Springfield) in their wedding attire and a series of other outfits.