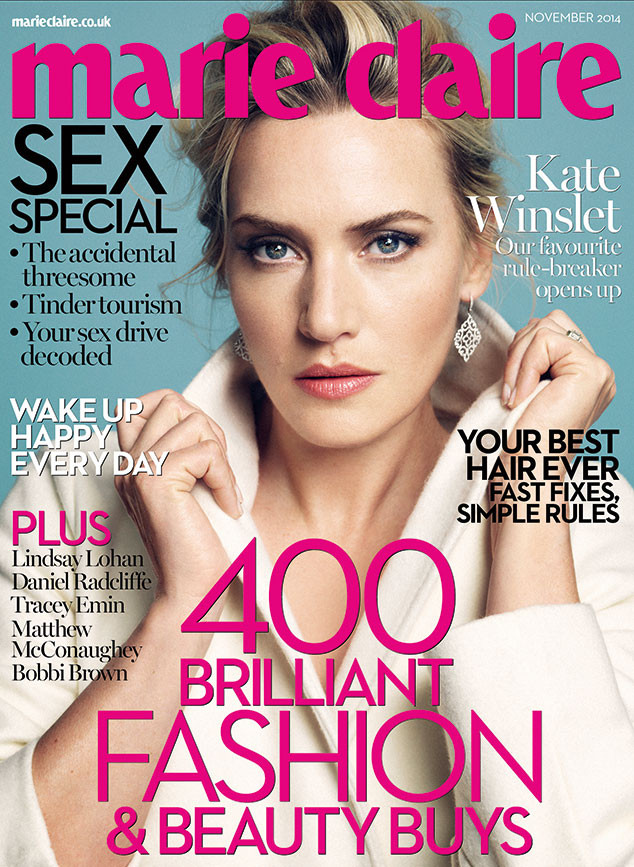 Marie Claire UK/Nico for Lancome 2014
Kate Winslet and Leonardo DiCaprio make better friends than lovers.
The actors, who co-starred in 1997's Titanic and 2008's Revolutionary Road, have always been close. In fact, DiCaprio gave the actress away when she married Ned Rocknroll in 2012. "I think the reason that friendship works is because there was never any romantic thing," Winslet says in Marie Claire U.K.'s November issue. "It's so disappointing for people to hear that, because in the soap opera of the Kate and Leo story we fell in love at first sight and had a million snogs, but actually we never did. He always saw me as one of the boys; I've never really been a girly-girl. We needed each other to lean on because we were very young and working all kinds of crazy bloody hours and it was a shock to the system.'"
Both actors will be over the hill before long, though it's unlikely they'll celebrate together.
"He's 40 this year and I'm 40 next—that's weird. Isn't that weird? He wouldn't have a joint party with me. He really wouldn't. Definitely not. He likes to have his moments," the Labor Day actress, 38, explains. "But also I don't think I'd want to have a joint party with him, more to the bloody point!"