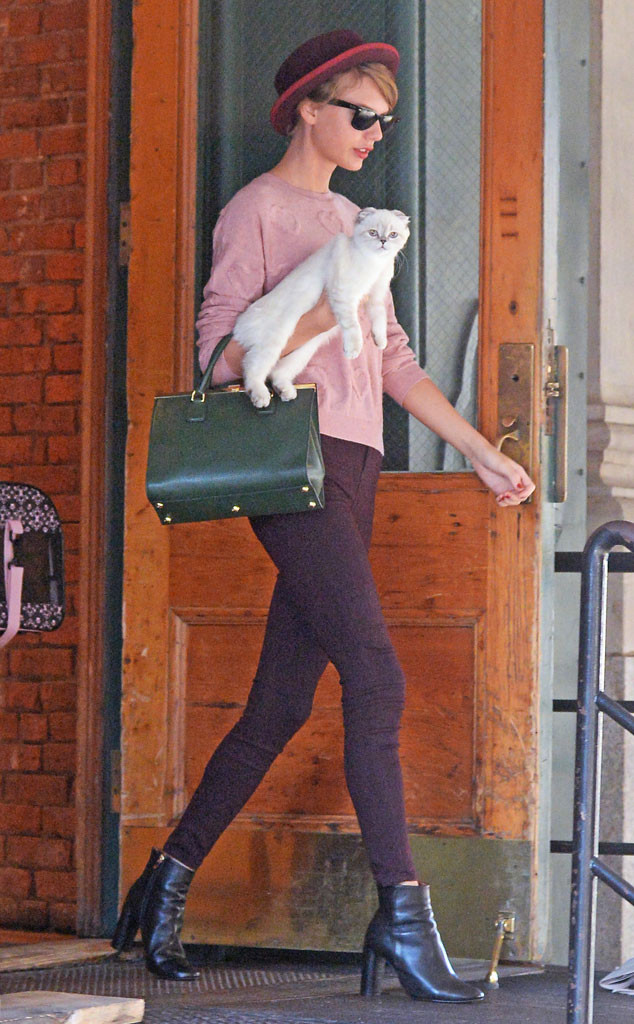 Elder Ordonez/INFphoto.com
Most people don't take their cats out for a walk.
Then again, most people aren't Taylor Swift, nor do they have cats like Olivia Benson! The 24-year-old "Shake It Off" singer has been spotted toting her adorable Scottish Fold kitten like a stylish sidekick through New York City—but there's a perfectly logical explanation for why!
"The kitten freaks out about being put in the cat carrier," Swift, 24, recently told Access Hollywood. "So I was just like, 'OK, all right, we're gonna just do this!'"