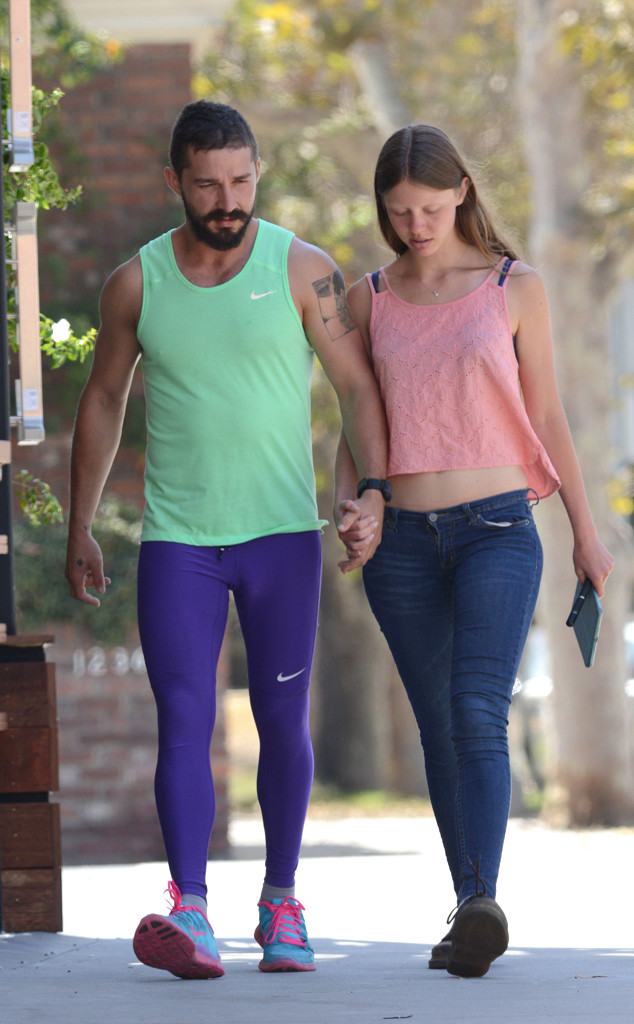 WENN.com
Um...
Shia LaBeouf stepped out in L.A. recently wearing a super-tight and very colorful outfit that left us a bit speechless. The 28-year-old actor's unusual getup consisted of a neon green tank, purple workout leggings and bright blue sneakers that featured hot pink detailing. The whole colorful outfit was by Nike.
Perhaps LaBeouf is Nike's new paid or unpaid spokesperson? Maybe he just came from a recreational wrestling tournament? Whatever the reason, the Nymphomaniac star's tight ensemble definitely made a bold and eye-catching statement (by eye-catching we're talking about his bulge).
As for LaBeouf's outing, the scruffy star was accompanied by girlfriend Mia Goth, who was dressed more casually in blue jeans and a pink tank top. The couple looked happy and relaxed while holding hands as they made their way to lunch in L.A.'s Studio City neighborhood.
At least it's nice to see LaBeouf giving that same pair of brown pants a rest for once!