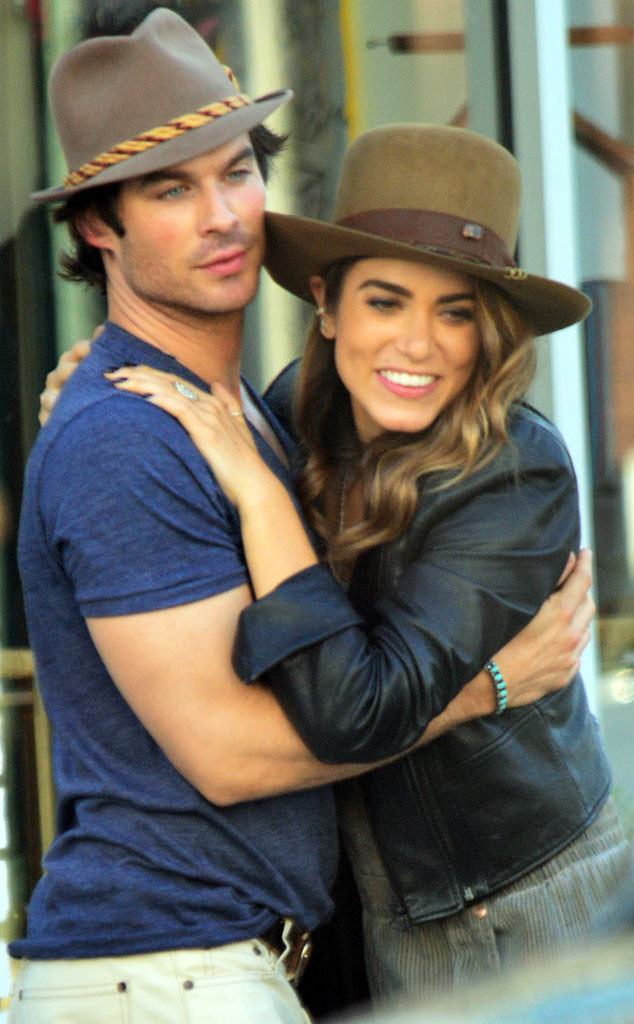 GoldenEye /London Entertainment
Don't doubt that Ian Somerhalder reads his Instagram comments.
Need proof? Over the weekend, the Vampire Diaries actor wrote a lengthy comment of his own after two people used his profile as a forum to bash his girlfriend, Twilight actress Nikki Reed. "You HATE NIKKI REED? Really? Do you know her? Hmmmm, I'm not sure that you do. Look on her Instagram feed or twitter and all you will see is a compassionate and beautiful human being," Somerhalder, 35, wrote. "Please put your negative energy elsewhere. You don't even know the person you're talking about."
Assuming the internet trolls were his fans, Somerhalder asked the women, "Do you care about me? Ask yourself that question. What's the answer? Is it yes? If it is—then please be happy for me. Stop this nonsense—you're spreading horrible energy into the world," he wrote. "Do some research of the person you say sucks or you HATE. You'll find that she's a magical person doing great things in the world."