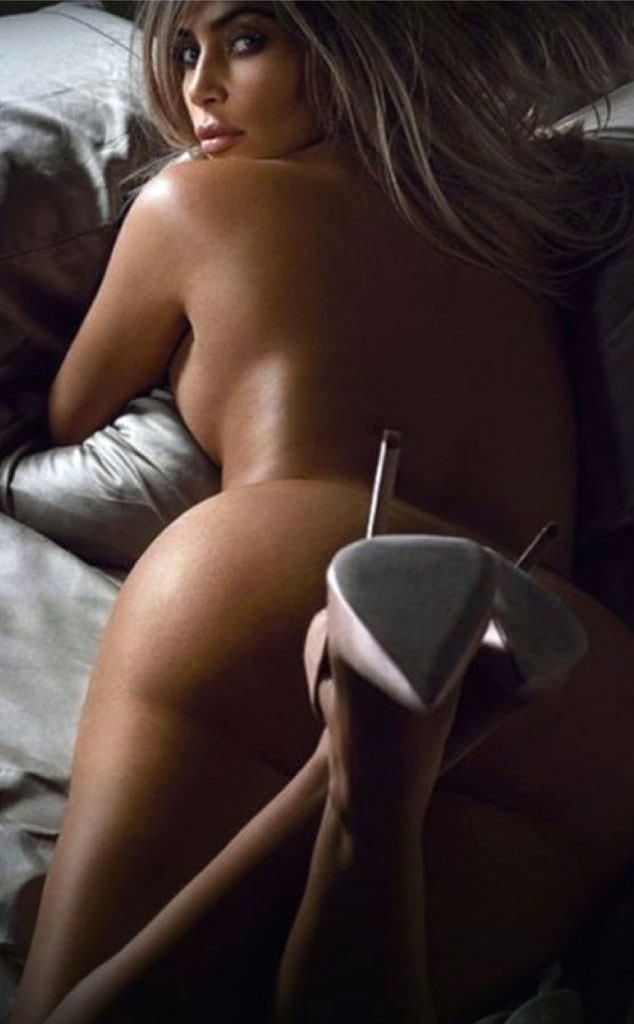 Courtesy: GQ, Kim Kardashian/Instagram
In case you hadn't downloaded your own copy of British GQ's October issue yet...
Cover girl Kim Kardashian has shared a sexy shot straight from one of her most revealing photo shoots ever!
In the pic, hashtagged simply "#GQ" on Instagram, a completely nude Kim (minus the stilettos) is lying on her stomach, her legs closer to the camera and bent behind her so that the crack of her bum is covered with her feet. She's giving the camera a smoldering stare over her left shoulder.
GQ released the issue digitally just hours after Kim was named the mag's Woman of the Year at their annual Men of the Year Awards gala last night in London.