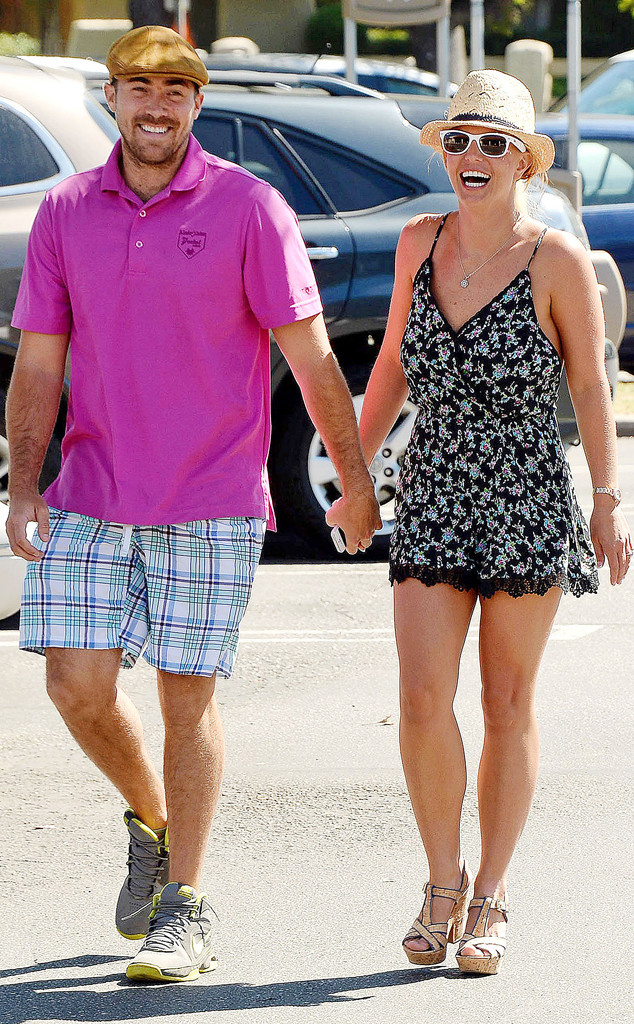 Milton Ventura/Broadimage
Team Single has a new member!
E! News confirms that Britney Spears and boyfriend David Lucado have split up. The singer took to Twitter to announce her new relationship status by writing, "Ahhhh the single life!"
Spears has stayed mum as to the reason for the breakup, keeping her focus on the two cute little guys in her life and her show in Las Vegas, but a source tells E! News that Brit called it quits because of an alleged video that shows Lucado cheating on the celeb.
"She is heartbroken. She is in Vegas. But she will get through it. She's a strong girl and he was never right for her," a source tells E! News.