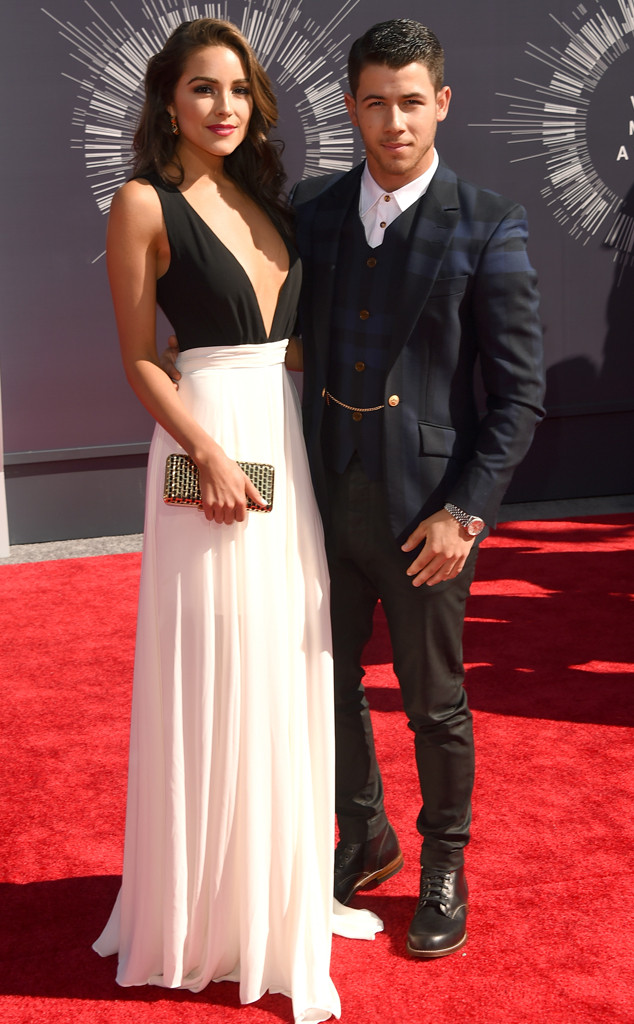 Frazer Harrison/Getty Images
Don't go looking for an engagement ring on Nick Jonas' girlfriend Olivia Culpo's finger anytime soon.
"We're just having fun right now," the singer (looking hot in a three-piece Vivienne Westwood suit) told me at the MTV Video Music Awards. "We have plenty of time for that."
And just the other day Nick Jonas admitted during an appearance on E! News that his upcoming single "Jealous" is about real life.
But just how real?
How about the time some dude leered at Culpo?