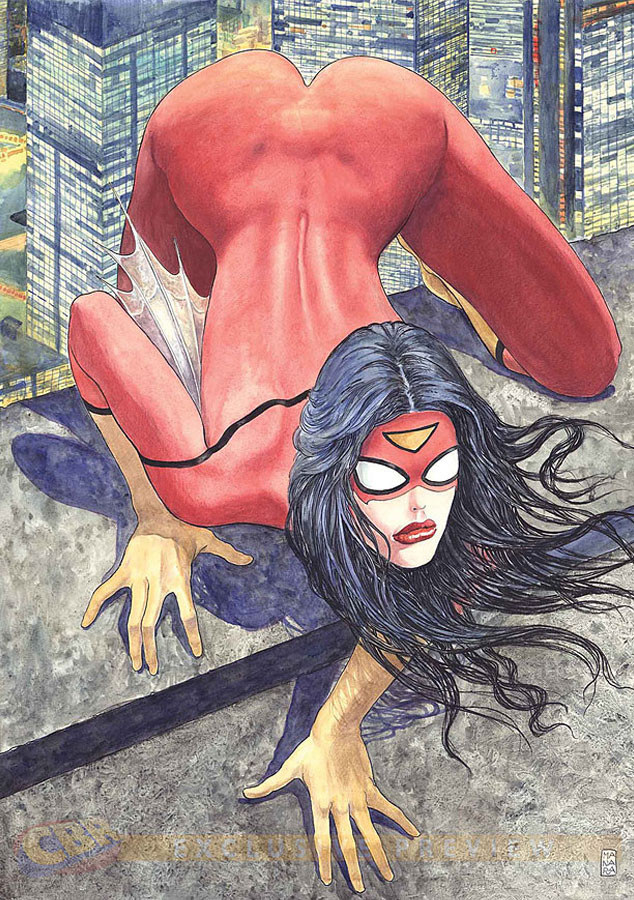 Marvel
"Little in the middle but she got much back...does whatever a spider can!"
Is that how the Spider-Woman theme song goes? No? Are you sure? Because have you seen this photo from Spider-Woman Issue No. 1?
Yowza.
Marvel released this image of their new superhero character, who is actually an old superhero character: Jessica Drew as Spider-Woman. And they are pairing her up with another female superhero named Silk. Awesome! There is so much girl power happening over at Marvel and we love it.
And then we saw this illustration of Spider-Woman and well…we cringed a wee bit.
She is kind of doing the iconic Spider-Man pose, but she's not really crawling up a building or doing anything very athletic. Jessica is basically bending over in her painted-on costume, putting her ass in the air and spreading her legs.
How does that fight crime? Besides the distraction strategy, of course.