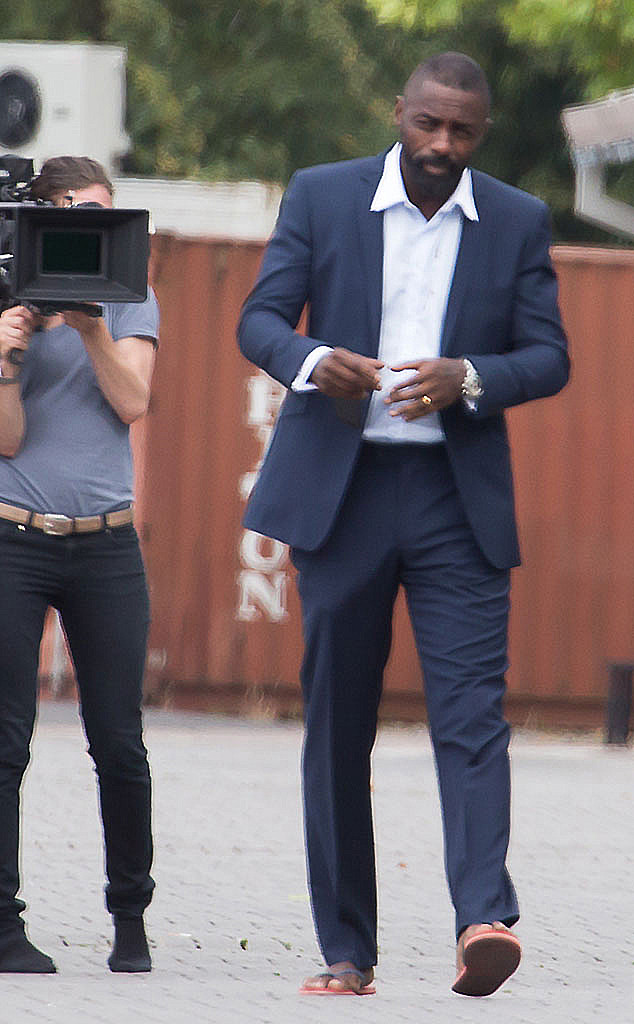 WENN
Well, there's just no way to go around this, so we're just going to say it—holy moly, look at Idris Elba's bulge!
Paparazzi photos of the 41-year-old British actor have been circulating the Internet today, and while it's always a treat to see photos of this hot piece of eye candy, today's serving was extra distracting (emphasis on the D).
While strutting a tailored blue suit with what we're assuming are the tightest pants in America, eyes are quickly drawn to Elba's crotch, because there's something going on there and it's absolutely insane.