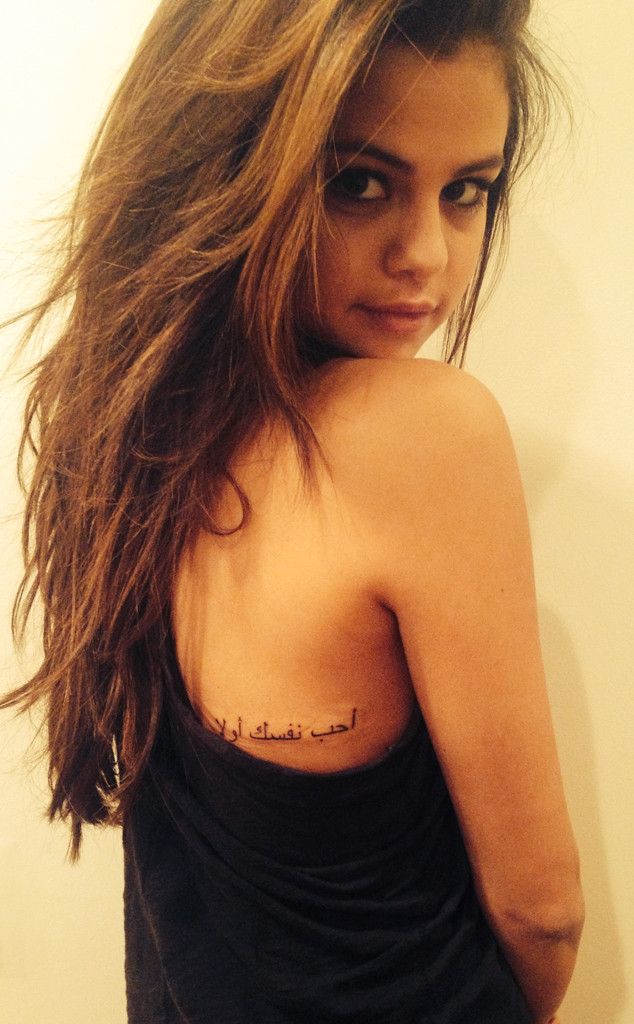 Bang Bang
Amid her cryptic posts and inspirational Instagrams, Selena Gomez opted to get some fresh new ink—with a very important meaning.
E! News has learned that the 21-year-old pop star is sporting a new tattoo, courtesy of celebrity tattoo artist Bang Bang McCurdy, who dished exclusively to E! News on the beauty's new body art.
Bang Bang reveals that the "Come and Get It" singer got her tattoo, which is located on the upper right side of her back, "about a month ago," adding that "she had been wanting this one for a while."
As for the significance of her new tat?