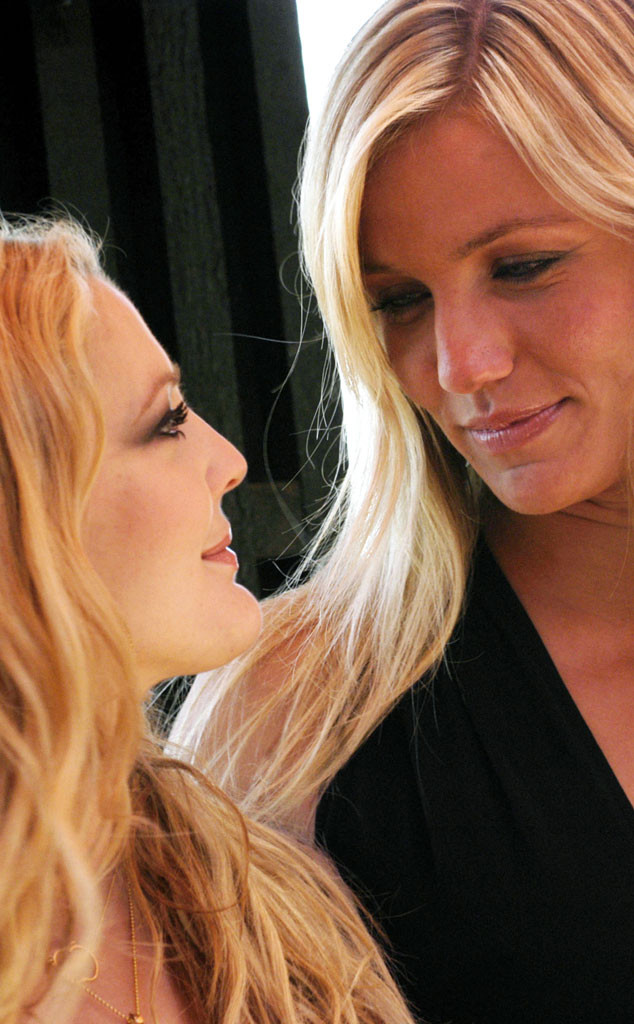 Franco Origlia/Getty Images
Are Cameron Diaz and Drew Barrymore girlfriends or girlfriends?
The actresses bonded after co-starring in 2000's Charlie's Angels, and though Barrymore is married to art consultant Will Kopleman, gossipers have speculated for years that they're more than just friends. Earlier this year, Diaz told Glamour U.K. that she believes "all women have been sexually attracted to another woman" and revealed on Bravo's Watch What Happens Live that she has "been with a lady."
Diaz's revelations reignited rumors that she'd hooked up with her BFF in the past. But because they've never even fooled around, Diaz tells Harper's Bazaar she doesn't "pay attention" to nonsensical gossip.
"People will always speculate. People like scandal. They like to put a label on something that they don't understand," explains the Sex Tape star, who is dating Benji Madden. "It makes them feel comfortable."
At times, the speculation gets out of hand. "Some media outlet called for a comment and they wanted to know whether I was with Drew. Literally, I said, 'That makes me want to vomit in my mouth.' That's like saying I'm having sex with my sister," she says. "Are you crazy? I wouldn't even ménage with her!"