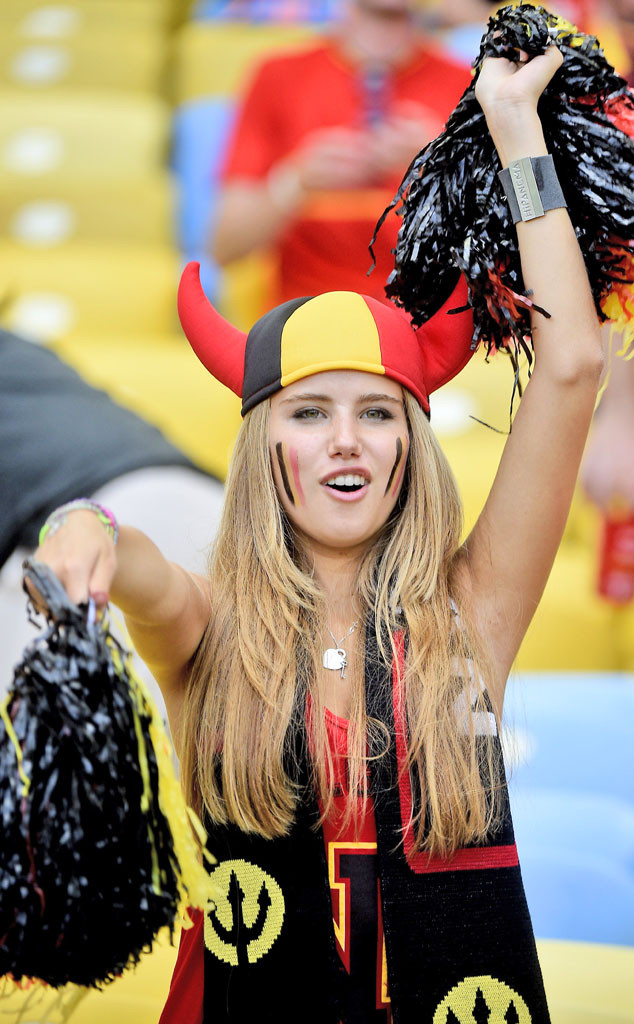 MARTIN BUREAU/AFP/Getty Images
Belgium may have lost to Argentina in the knockout round of the 2014 World Cup, but hey, at least their fans are super-hot. That counts for something, right?
Seventeen-year-old Axelle Despiegelaere was spotted in the crowd at the Belgium-Russia game on June 22, because camera guys love their game of "spot the hottie." The Internet definitely took notice of the beautiful teen all decked out in Belgium gear and cheering for her team. Turns out, it wasn't just the Internet who was into her.
Axelle announced on Tuesday on her Facebook (that has since been made private) that she has accepted a modeling gig with L'Oreal. Just by simply showing up at a soccer game. So aspiring models, maybe it's time to attend more sporting events.