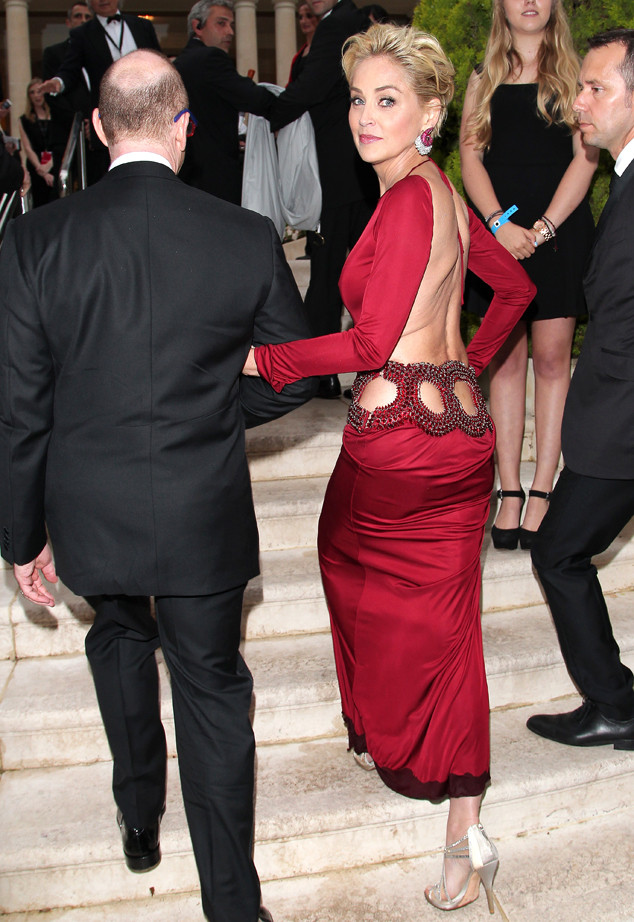 Gisela Schober/German Select for Mercedes-Benz
Sharon Stone recently appeared on the cover of Shape magazine in a bikini and a sexy mesh top—and her body was smokin' hot.
Even so, the 56-year-old mom of three admits she's a little worried about taking her upcoming vacation.
"I haven't worked out in a couple of months because I just didn't feel like it," Stone told me while promoting her Sharity.com auction of her clothes to benefit Yala, a Middle East and North Africa peace initiative for young people. "But now I'm going on vacation and I know what they're going to do—[the tabloids] are going to put a circle around my ass and do one of those crazy magnified pictures saying, 'What happened to her ass? It's a bag of cheese.' I would just like to say it's a fine triple crème brie!"
She added with a laugh, "Right when they zoom in I should have a tattoo on my ass that says, 'You wish you could get a bite of this.'"
How can you not fall in love with this woman?!