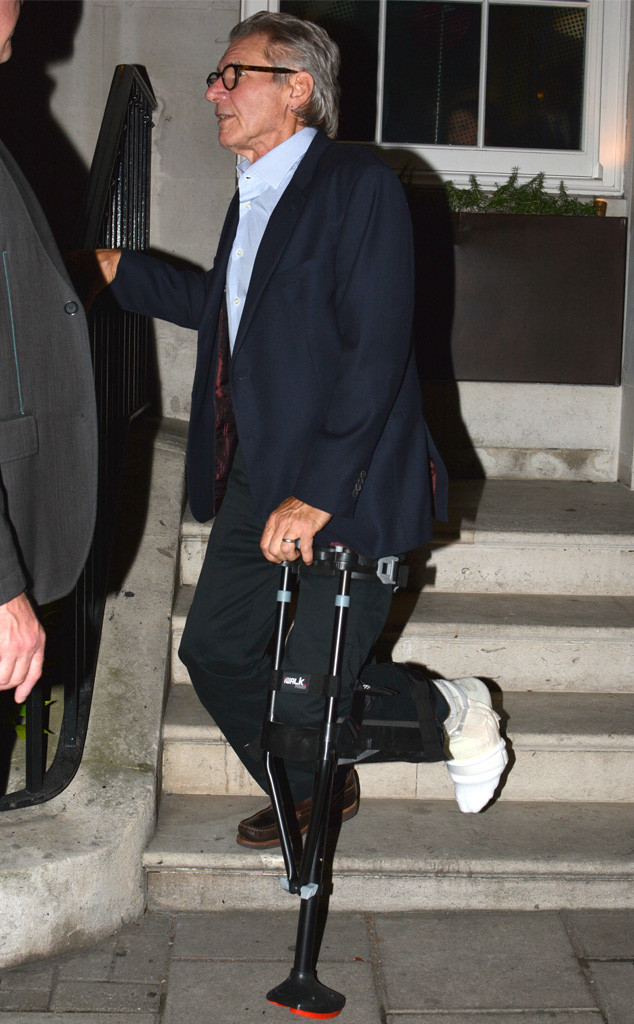 Vantagenews/AKM-GSI
Harrison Ford might have a broken leg, but that's not about to keep this 71-year-old star cooped up at home!
Earlier this month, Ford broke his left leg on the set of Star Wars: Episode VII, but on Sunday night Han Solo himself was out to dinner and walking on his own—with a little help from a knee-supporting crutch.
Ford, who was injured while using the door of the Millennium Falcon (the iconic spacecraft his character pilots in the original films, dating back to 1977), joined pals for dinner at London's exclusive 34 restaurant. After the meal, he was spotted tackling the stairs carefully, leaning only on his crutch for support.