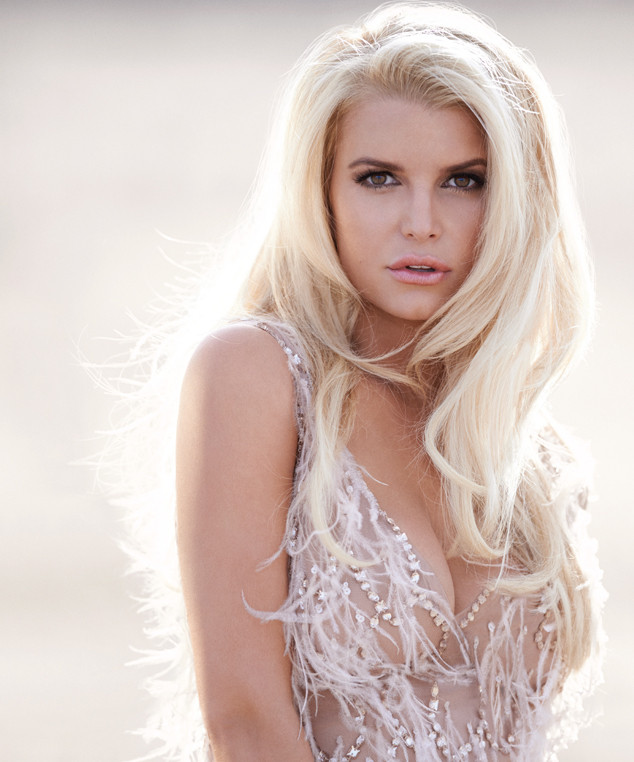 Parlux
Jessica Simpson's wedding is about a week away and she appears to already be in bridal mode!
The 33-year-old pop star, fashion mogul and mother of two showcases ample cleavage and her signature sexy pout in a print ad for her latest fragrance, her first self-titled perfume. The singer is wearing a low-cut, nude gown adorned with cascading sparkling crystals and thin, light feathers, channeling both the delicate, feminine image of what is described as her new "ethereal signature scent" as well as the look of a glamorous bride.
The fragrance comes in a tear drop-shaped bottle adorned with a golden, feather-like textured cap.
"Feathers represent a spiritual evolution, truth and lightness," Simpson said.