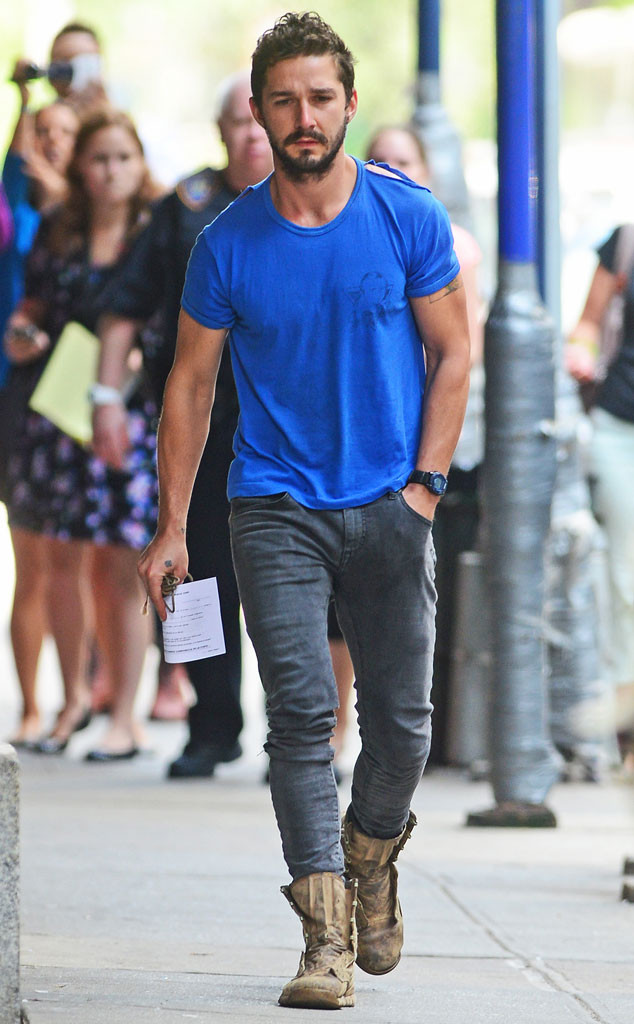 Steffman-Turgeon / Splash News
While many may assume Shia LaBeouf was on drugs last night when he got into trouble at Broadway's Cabaret, he was apparently only under the influence of alcohol.
"There were definitely no drugs involved," says a source.
The 28-year-old Fury star was arraigned at Midtown Community Court around 10 a.m. Friday in New York City, less than 24 hours after he was escorted out of the musical, starring Michelle Williams and Alan Cumming. LaBeouf was arrested and charged with two counts of disorderly conduct, one count of criminal trespassing and one count of harassment. The Transformers star was released on his recognizance, and his next court date is scheduled for July 24.