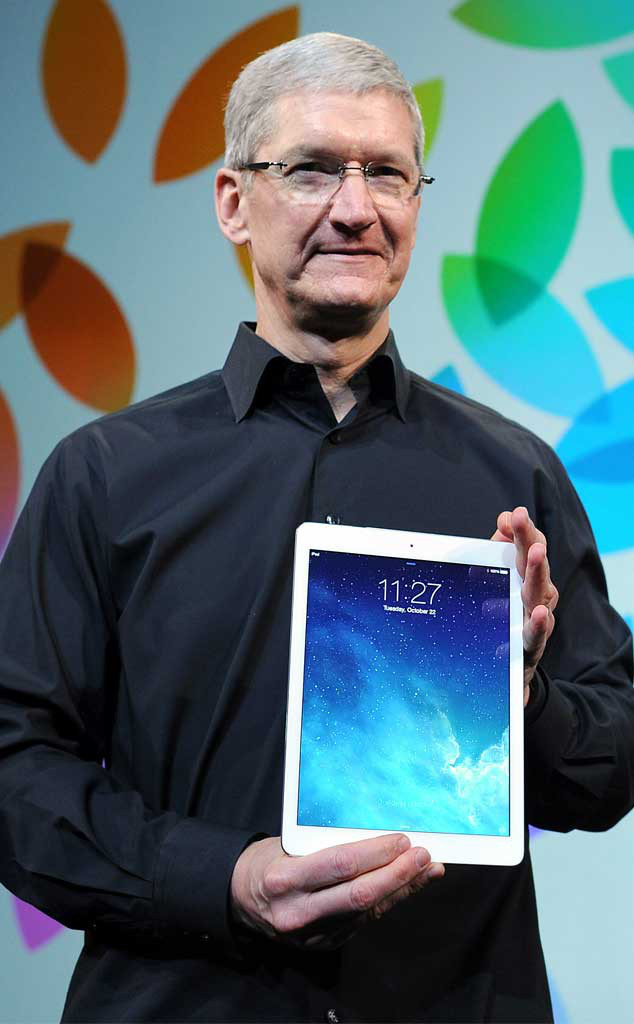 Noah Berger/Bloomberg via Getty Images
Crickets…
Things got really awkward during a CNBC segment on Squawk on the Street when New York Times columnist Jim Stewart was discussing his book on closeted executives, The Glass Closet: Why Coming Out Is Good for Business.
Stewart spoke to the panel about John Browne, the former CEO of BP, before explaining that he had reached out to several gay CEOs at major companies who all politely declined to go on record for his book.
And that's when things took a sharp right down uncomfortable street.
Simon Hobbs, the co-host of the program, interjected with, "I think Tim Cook is fairly open about the fact that he is gay at the head of Apple, isn't he?"
Everyone in the panel became silent and began staring at one another, hoping someone would chime in with some sort of an answer.
"Oh dear, was that an error?" Hobbs added.