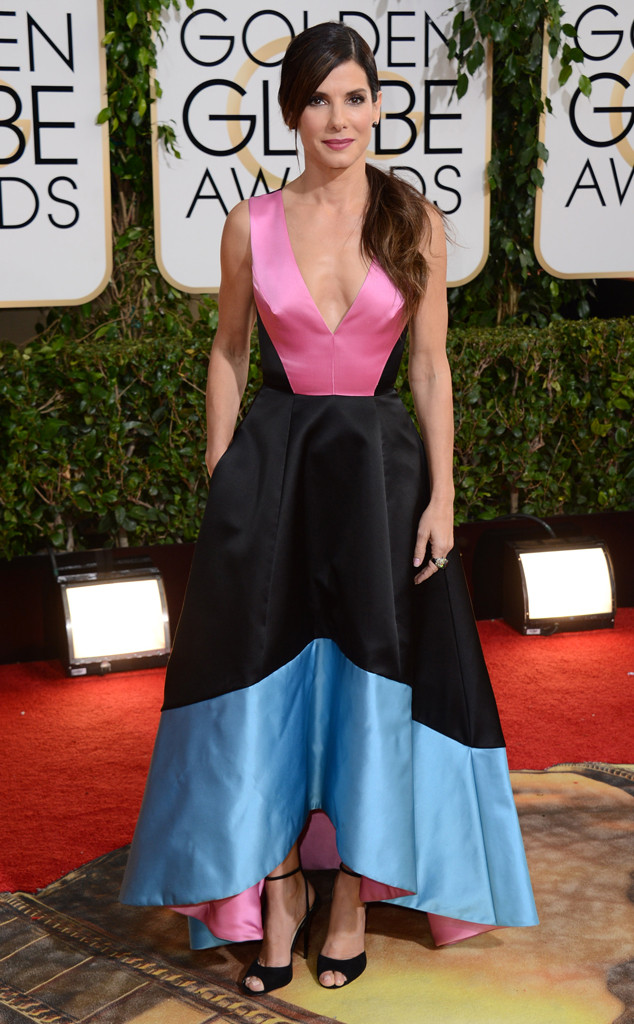 Jordan Strauss/Invision/AP
A man has been charged following the scary break-in which occurred earlier this week at Sandra Bullock's home.
According to the L.A. District Attorney's office, prosecutors filed criminal charges today against Joshua James Corbett, who allegedly broke in to the actress' home early Sunday morning at approximately 5 a.m. while the 49-year-old star was inside.
Corbett has been charged with "one felony count each of first-degree residential burglary, stalking and possession of a machine gun." He is expected to be arraigned on Tuesday at the Foltz Criminal Justice Center.
The 39-year-old man allegedly broke in to Bullock's home on Sunday just hours after she accepted the Decades of Hotness award at the Guys Choice Awards on Saturday night.