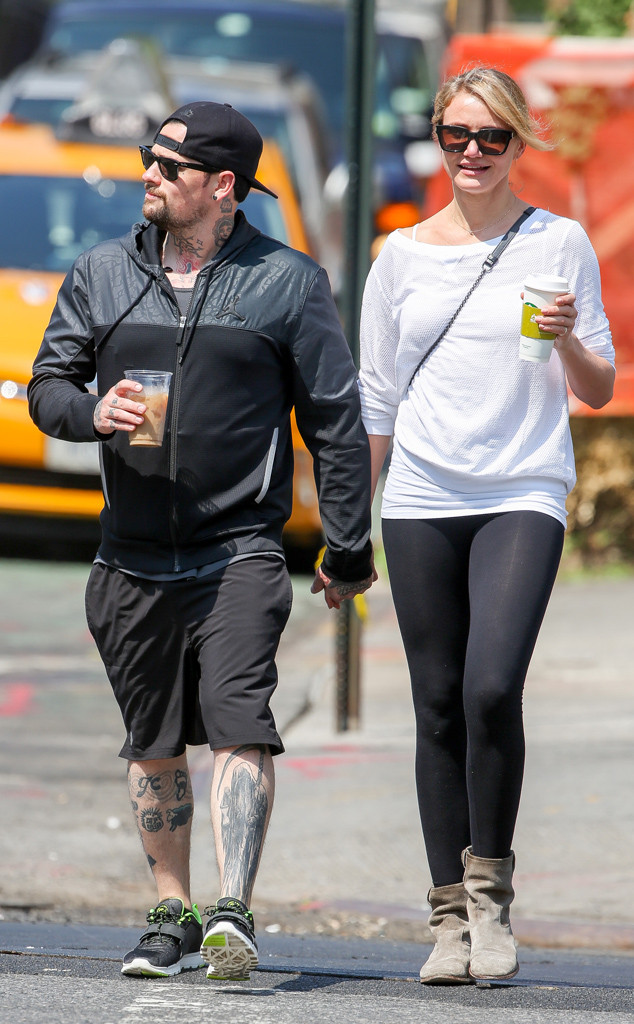 Dave Spencer/Splash News
Cameron Diaz is back in her element.
The 41-year-old actress and Benji Madden silently confirmed rumors that the two have become more than friends by stepping out holding hands while grabbing coffee together this week.
But if this seems like a random pairing to anyone, it turns out that they've known each other for at least a decade—and Diaz does have a history of dating musically minded men.
"Cameron and Benji have actually known each other for years," a source tells E! News. "When she was first dating Justin [around 2003 or 2004], the Madden brothers were around a lot."