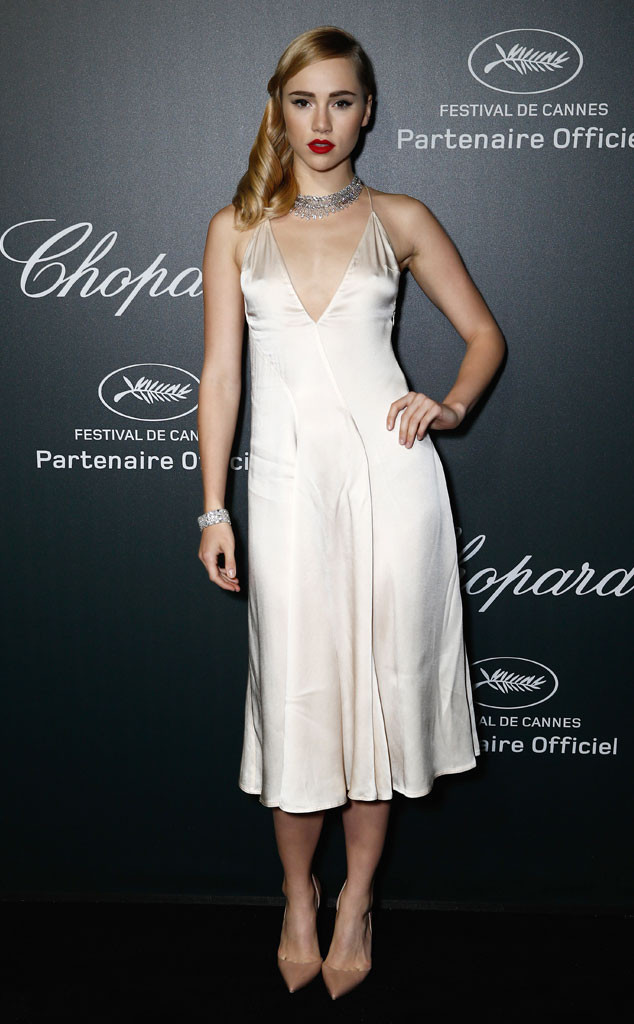 Andreas Rentz/French Select/Getty Images
Suki Waterhouse is headed for the big screen!
E! News has confirmed that Bradley Cooper's girlfriend has joined the Divergent franchise for the trilogy's second adaptation, Insurgent. The 22-year-old has been cast as Marlene, a member of the Dauntless faction who befriends Shailene Woodley's character Tris.
Waterhouse is a British model who is a face of Burberry, and has worked on campaigns for Swatch, H&M and Max Studio, among others. Her acting credits include Pusher and TV series Material Girl.
Theo James, Miles Teller, Ansel Elgort, Kate Winslet, Jai Courtney and Zoe Kravitz will also be returning for Insurgent.

Production for the second installment began this week in Atlanta.
The film's plot focuses on Tris (Woodley) as she searches for allies and answers in the dystopian ruins of a futuristic Chicago. At this point in the trilogy, Tris and Four (James) are now fugitives on the run, hunted by Jeanine (Winslet), the leader of the power-hungry Erudite elite. 
Racing against time, they must find out what Tris's family sacrificed their lives to protect, and why the Erudite leaders will do anything to stop them.
Robert Schwentke is directing the sequel from a script by Brian Duffield and Akiva Goldsman.
The Hollywood Reporter first reported on the casting.