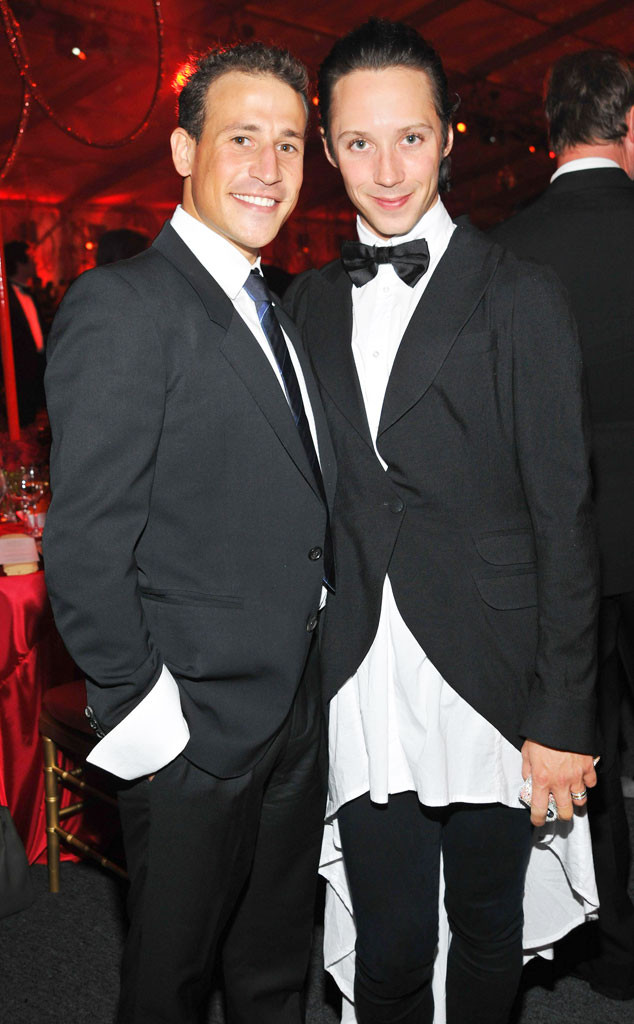 Sipa via AP Images
Johnny Weir and husband Victor Voronov Weir announced their split in March, but in April, an alleged postnup between the spouses seemed to indicate they were at least trying to smooth things over.
But now in May, it seems that the figure skater turned broadcaster and his lawyer love are definitely headed for divorce again following two alleged altercations between them this weekend.
Victor's legal crisis manager Wendy Feldman tells E! News "police were called" to the scene Friday night, "but nothing happened." On Saturday, though, she claims "there was another altercation, and that one was physical."