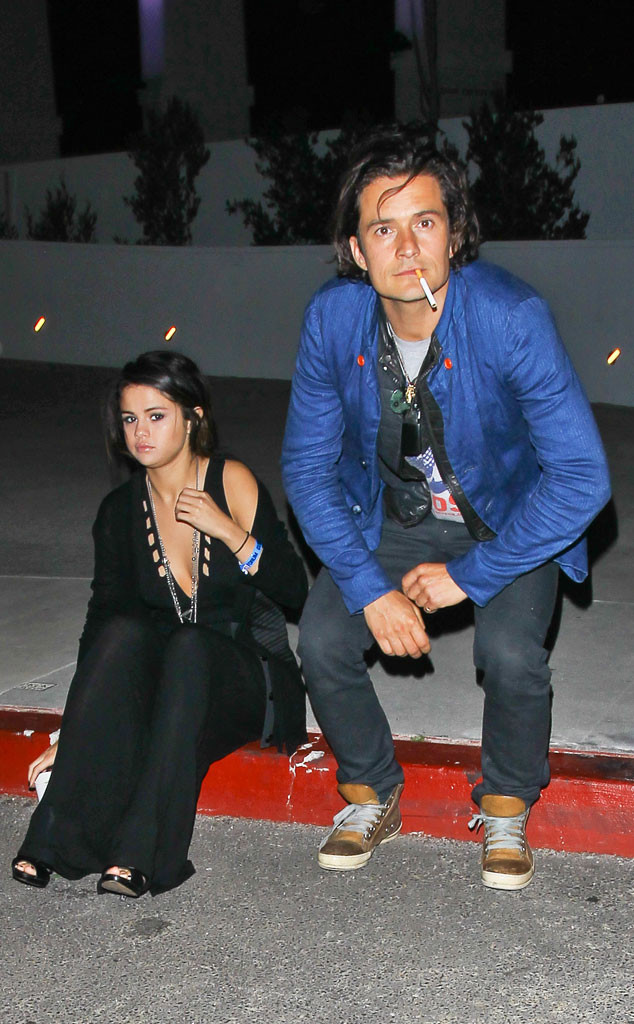 HEDO/AKM-GSI
If Selena Gomez and Orlando Bloom were a celebrity couple, they would be...Sorlando? Orlena?
Neither's really all that catchy, but not to worry: Justin Bieber andMiranda Kerr's exes were snapped together Sunday night in L.A. after they caught Chelsea Handlers latest standup comedy show, but sources tell E! News there is nothing romantic going on between them!
In other words? "They are not dating," says a source, who points out the 21-year-old "Come & Get It" singer and 37-year-old Lord of the Rings star "were there with a bunch of people."