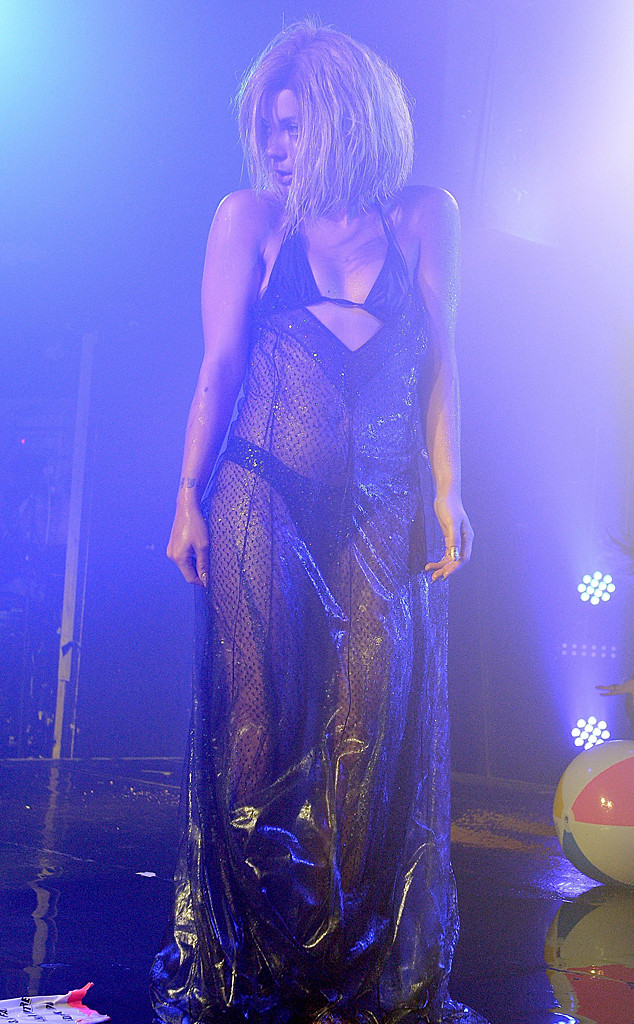 Dave J Hogan/Getty Images
Lily Allen is doing her best Beyoncé impression!
Just days after the 28-year-old Brit songstress gave Jay-Z's other half a shout-out in her new song "Sheezus," Allen performed dressed at Bey for her own version of Bey's hit song "Drunk in Love."
While performing at London's G-A-Y club over the weekend, Allen took to the stage dressed in a black bikini top under a floor-length sheer cover-up gown similar to what Beyoncé wears in her music video. Allen also sported a messy blond wig resembling Bey's 'do.