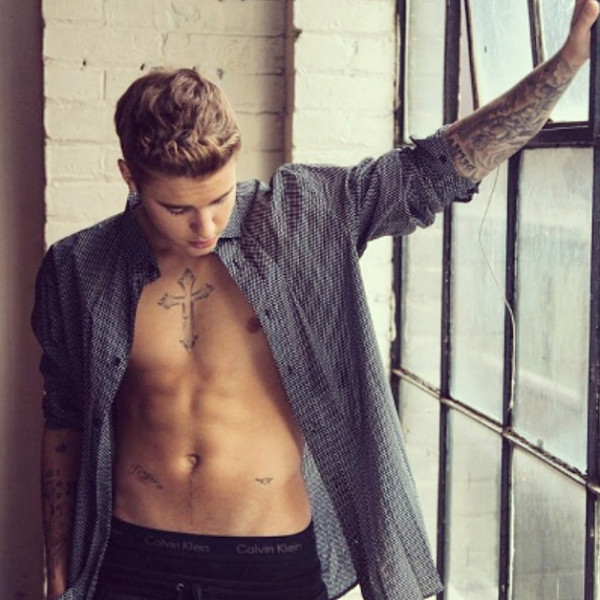 Instagram
Justin Bieber is not the same person he was several months ago.
A source close to the 20-year-old reveals exclusively to E! News that after a whirlwind stretch, Bieber is "ready to make some changes in his life."
"The bad influences in his life, for the most part are being weeded out," the source explained about the pop superstar's inner circle. "He's making more of an effort to hang out with people who are positive influences in his life."
The source insists that the Canadian singing sensation is a "good kid" and understands that Bieber has been "out of balance recently."
"He has started listening to the people around him and he knows it is not too late to change things," the source said. The source added, "He's being more selective with his friends. He wants people around him that will help him and guide him and keep him on the right path."
While Bieber is being told that he can enjoy himself and have fun because he's "young and rich," the "Boyfriend" crooner is making a concerted effort to be responsible and to "look after himself."
"There has been a real maturing recently," the source said. "This whole process has been a growing period for him and he has finally woken up to realize what he needs to do to get back on track and be the Justin Bieber he used to be. He's ready to change and be a better person before it's too late."
As for Bieber, he was most recently spotted dancing the night away on Tuesday at Bootsy Bellows in West Hollywood.
"He came just after opening and stayed until right at the end," the source said. Bieber and his group of pals sat at a booth right by the DJ.
As for any ladies?
"Girls might have been trying to get his attention, but he was not interested at all," the source added. "He just wanted to be there, eat some food and dance to the music with his friends."