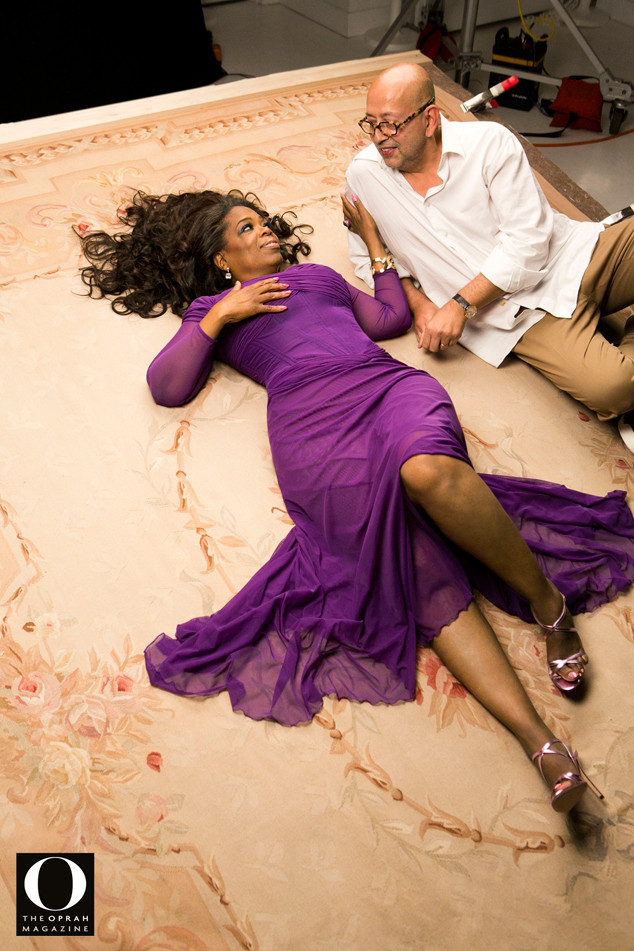 Ruven Afanador
Oprah Winfrey really is living her best life.
Just months after the beloved TV titan celebrated her 60th birthday, she struck a sultry pose for the May 2014 cover of O, The Oprah Magazine. Looking regal in a curve-hugging Carms Couture Designs by Vicky Tiel gown and SJP Collection heels, Winfrey modeled for photographer Ruven Afanador. Oprah's longtime hairstylist Andre Walker fashioned her locks in soft, cascading curls.
"I'm not one to get hung up on numbers but if you want to say 60 is the new 40, I'll take that," the media mogul says of the milestone age. "You can be and do whatever you want, thanks to exercise and hair color. Hair color: the greatest invention of all time for women. Thank you, Miss Clairol."
Winfrey is quick to point out that getting older has its perks. "The absolute best part is being to be free and do whatever you want," she says of the aging process. "There's nothing better than that."
On the flipside, the star of Lee Daniels' The Butler says it's also easier to becoming riddled with regret as time goes on. "The hardest part is really recognizing the time that you've wasted and the things that you worried about that really didn't matter," Winfrey explains. "You regret the time that was wasted."