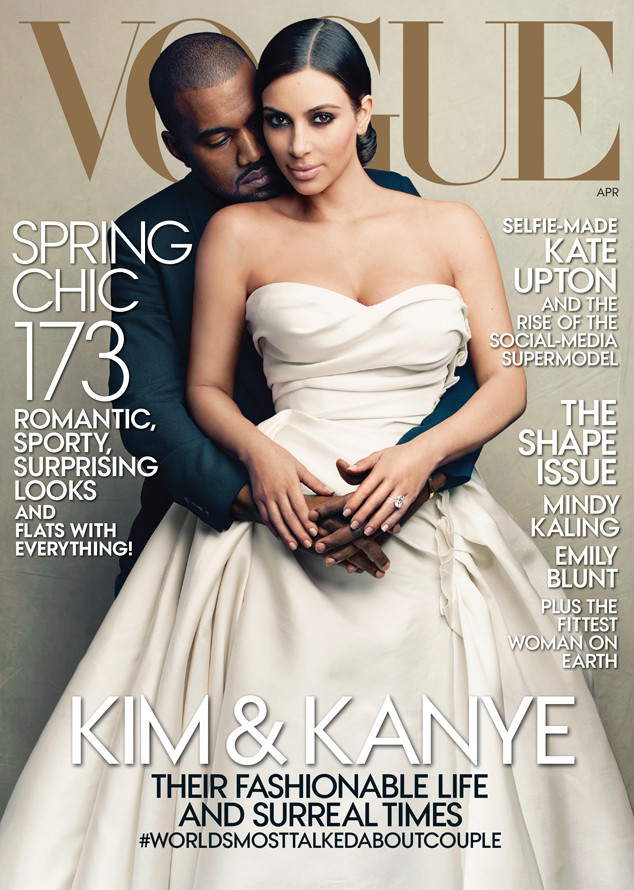 Photographed by Annie Leibovitz
It's official: Kim Kardashian and Kanye West are fashion's first couple!
North West's mom and dad are on the cover of Vogue's April 2014 issue, it was announced Friday, and yes, they're looking glam, chic and ready to say "I do"! Annie Leibovitz shot the stunning cover and inside spread, which includes behind-the-scenes photos of the lovebirds and their adorable 9-month-old daughter, Nori.
Naturally, Kim tweeted about the truly OMG-worthy news, and Kanye, of course, hit up the social media sphere as well.