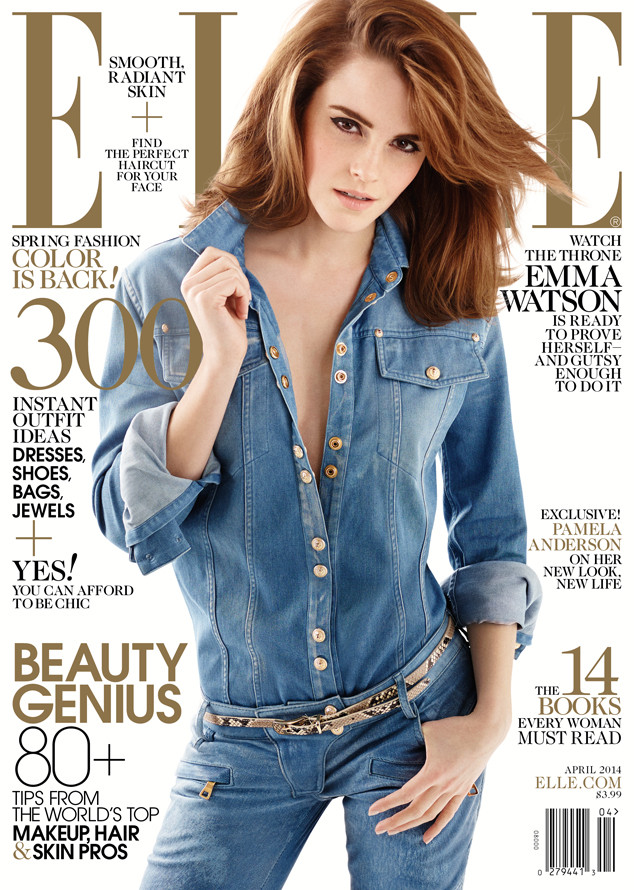 Carter Smith/Elle Magazine
While many women are probably envious of Emma Watson's nearly 15-year career in Hollywood and seemingly effortless transition post-Harry Potter, the star says she's often wishes her life was more like certain breakout actresses.
"There are all these actresses who have emerged in the last year or two, and they get to emerge as this complete human being. And I'm so jealous!" The 23-year-old (clad in a denim Balman jumpsuit on the cover) shares in the April 2014 issue of Elle magazine.