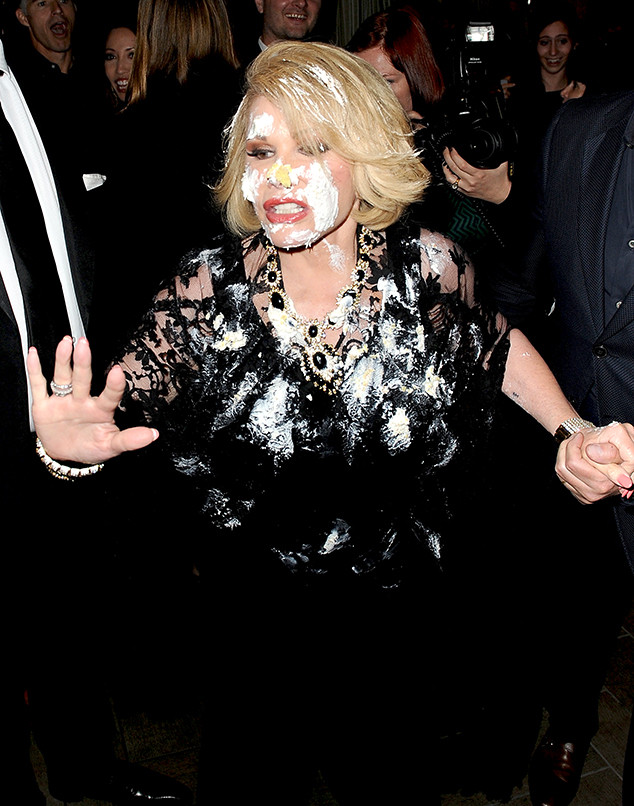 Angela Weiss for WireImage
Uh-oh! Joan Rivers and Missy Piggy are so not getting along.
Just last night, the Fashion Police queen was seen at QVC's pre-Oscar event at the Four Seasons with cake all over her face—and Miss Piggy had a lot everything to do with it!
In a video released this morning, Rivers and the Muppets maven are seen fighting backstage at the party.
"What are you selling, half-baked hams?" Rivers sneers, referring to Miss Piggy's upcoming appearance on QVC.
Miss Piggy fires back, "Oh, a pork joke, how original, Joan! Here let me try—Plastic surgery, plastic surgery, plastic surgery! Old!"