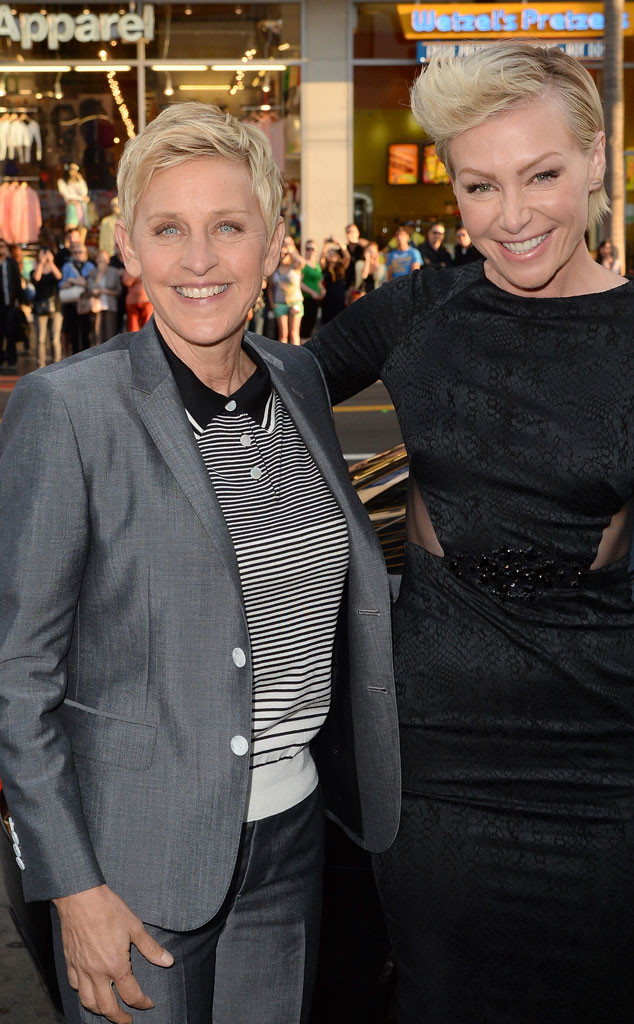 Jason Merritt/Getty Images
Contrary to rampant tabloid reports, Ellen DeGeneres and Portia De Rossi are not headed towards a $220 million divorce. "I love her so much it kills me," the TV host says of her wife of nearly six years.
Married since August 2008, DeGeneres, 56, and de Rossi, 41, have recently been subjected to split rumors. "The tabloids had a photo of Portia not wearing her wedding ring. She goes, 'I didn't wear it because when I ride horses and I'm holding the reins, it gives me a blister!'" DeGeneres tells People in its March 3 cover story.
"The truth is, and this is corny, I fall more in love with Portia all the time. I really do. She surprises me all the time," she continues. "It's what anyone experiences when you find that person that gets you, wants to take care of you, wants the best for you. We're really lucky because we know how rare it is."