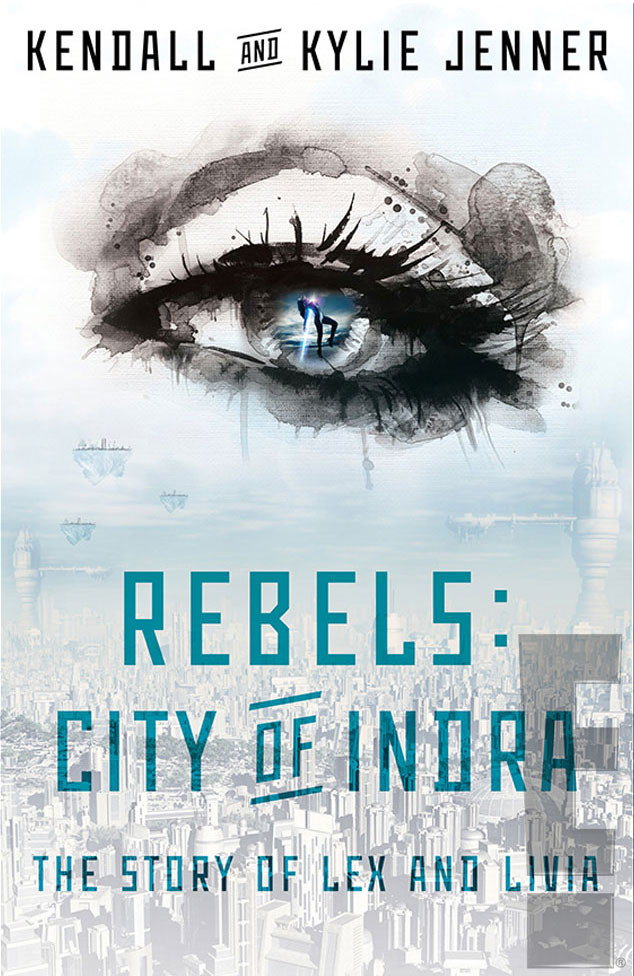 Karen Hunter Publishing / Gallery Books
You may want to add this to your summer reading list.
Keeping Up With the Kardashians stars Kendall and Kylie Jenner exclusively told E! News last summer that they were working on penning a young-adult novel together, and now we give you the exclusive first look at their book's cover—and tell you when you can snag a copy for yourselves!
The cover of the E! stars' novel, titled Rebels: City of Indra, is an artistic piece of work that features an aerial view of a futuristic city, with a woman's eye at the top of the book, showing the reflection of a female body succumbing to a beam of light. Ooh, the suspense!