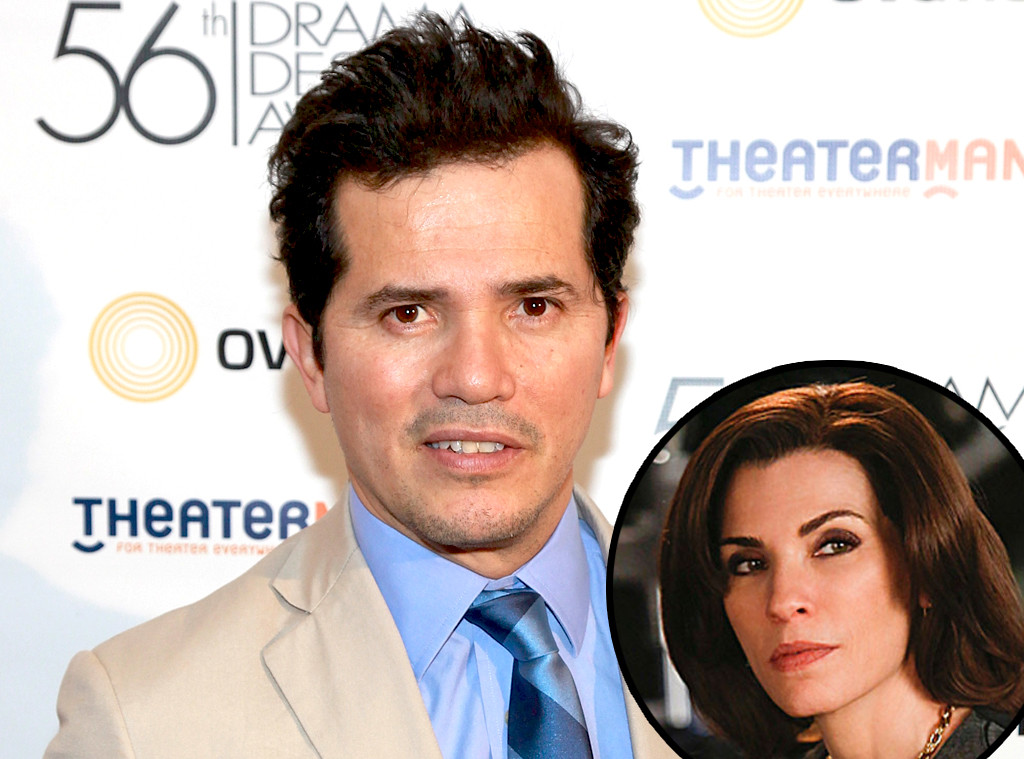 Craig Blankenhornl/CBS/ Charles Eshelman/FilmMagic
There's a new State's Attorney in town on The Good Wife and he'll be played by none other than John Leguizamo, E! News can exclusively reveal.
Leguizamo will play the Cook County State's Attorney who took over the role from Peter Florrick (Chris Noth) when he became governor. He's described as a well-liked leader, the son of blue-collar activist parents. He's intent on making the State's Attorney's office fair for everybody. Fairness is the name of the game when it comes to his character; it's like his religion.
Wonder if that will have an impact on Peter and the voting scandal that's about to come to a boil?
Leguizamo is currently booked for one episode to air in the spring. Other guest stars that have popped up this season of The Good Wife include Jeffrey Tambor, Carrie Preston, Gary Cole, America Ferrera and John Benjamin Hickey. Michael J. Fox will reprise the role of Louis Canning for several episodes when The Good Wife returns with new episodes.
Much of The Good Wife season five has been about the split between Florrick/Agos and Lockhart/Gardner, but all that will change soon. The two firms will have less courtroom interaction when the second half of the season resumes.
"A lot of it is it's a show that survives on having a lot plot going on at the same time…a lot of it is going to have linkages that are outside of the case. I think a lot of the repetition we're experiencing now is because we're on opposite sides of the cases…but there are other ways that they bump into each other in the course of a day," co-creator Robert King said at TCA. "So we're doing that and also you may find that the A case will be Lockhart/Gardner one week, or it might be Florrick/Agos."
The Good Wife returns to CBS on Sunday, March 9 at 9 p.m.