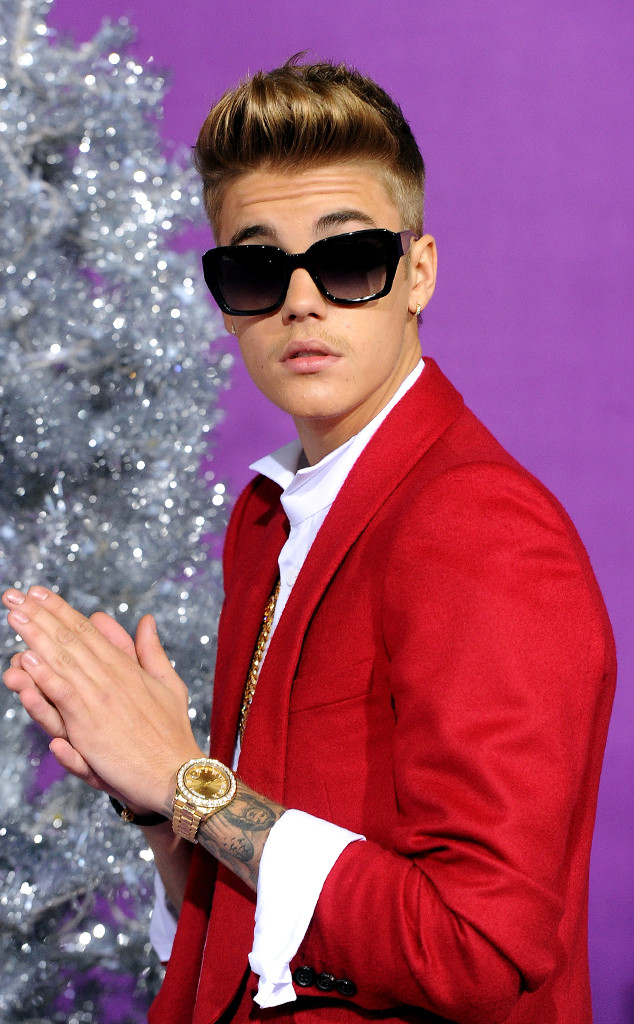 Kevin Winter/Getty Images
Justin Bieber may finally be ready to change his behavior.
After a string of recent legal troubles—including an arrest for an alleged DUI on Thursday, Jan. 23 followed by an assault charge in Toronto in connection with an alleged attack on a limo driver that involved his entourage on Dec. 29—friends and family are hopeful that the Canadian-born pop star is prepared to focus on the positive aspects of his life.
"He's happy to be with family," a source exclusively tells E! News. "He's going to spend some time with them and is doing his best to keep focused and not be distracted. He's learning from the experiences of the past couple of weeks and knows it's time to move on and refocus his attention on work and family."
Following his arrest for the alleged DUI after he was pulled over for drag racing in Miami, the 19-year-old singer jetted to Panama, where he was joined by pal Usher, Chantel Jeffries, the model who was photographed with the "Boyfriend" singer in his rented yellow Lamborghini moments before the arrest, as well as manager Scooter Braun.