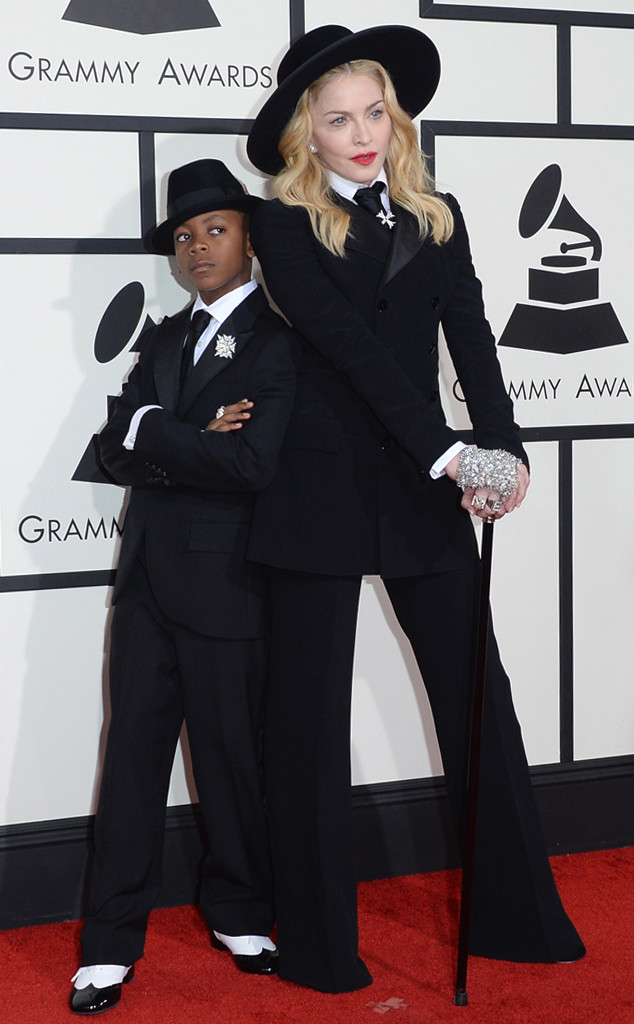 Jason Merritt/Getty Images
Madonna had a special date by her side on the Grammys red carpet: Her son David.
(We have a feeling she'll be more mindful of her hashtags tonight.)
The duo even coordinated outfits for their mother-son outing: "We're both working the Ralph Lauren angle," Madonna told Ryan Seacrest on Live From the Red Carpet. Spring 2014 Collection, to be exact.
And Madonna had an equally special stylist for the event. Because it was also David!
"For this look, I followed his lead. He dressed me tonight," the Material Girl revealed. "He wanted me to dress like him, so I obeyed him."