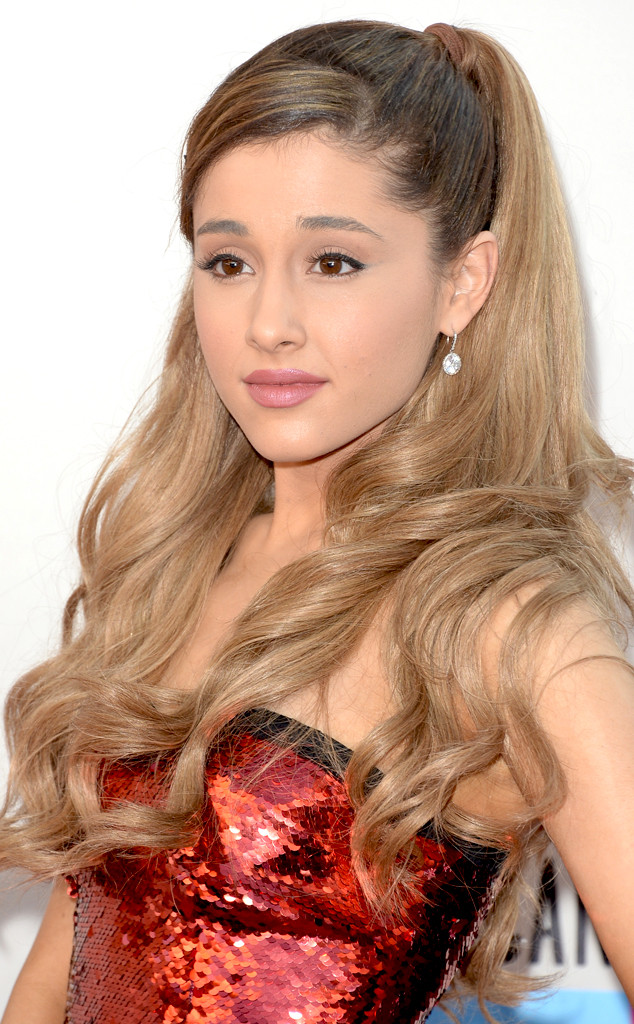 Jason Merritt/Getty Images
Ariana Grande is setting the record straight about her signature hairstyle.
The singer took to her Instagram and posted a lengthy paragraph of text explaining her extra long locks to her haters, or as she more kindly puts it: the people giving her "such a hard time."
The former Nickelodeon star says it was her years on the small screen that "completely destroyed" her tresses. "I had to bleach my hair and dye it red every other week for the first four years of playing Cat," she shares, reffering to her sitcoms Victorious and Sam & Cat. "I wear extensions but I wear it in a ponytail because my actually hair is so broken that it looks absolutely ratchet and absurd when I let it down."