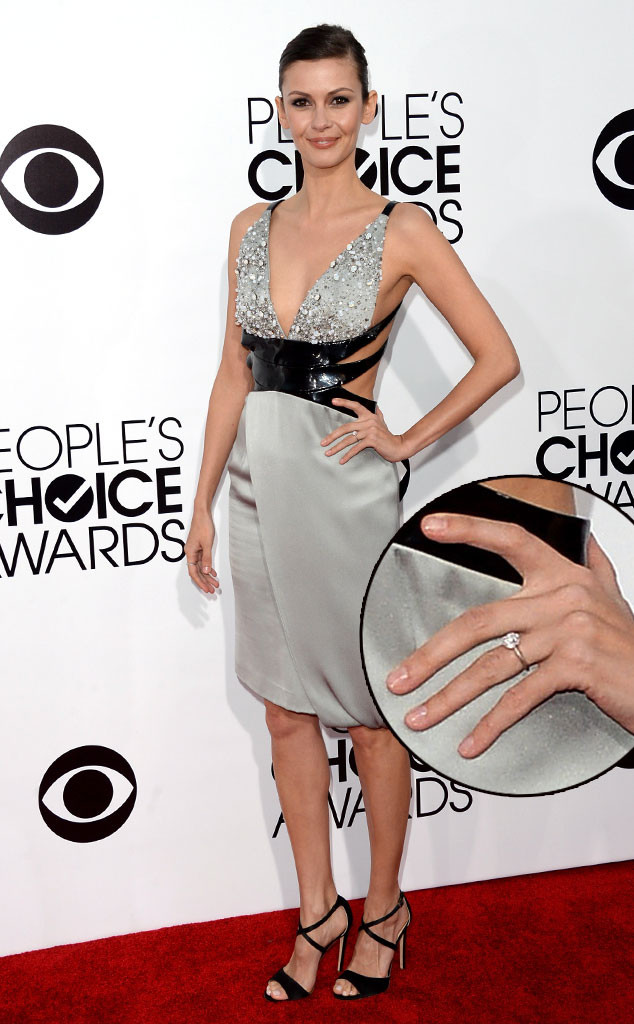 Jason Merritt/Getty Images
Olga Fonda has found her eternal beloved.
The Vampire Diaries actress got engaged to her boyfriend of two and a half years, Liam Waite, on New Year's Eve, E! News has exclusively learned!
The Russian-born beauty shared the happy news with us on the 2014 People's Choice Awards red carpet—where she also couldn't help but flash the sparkling diamond engagement ring that her fiancé designed himself.
Fonda said that Waite, a former actor who's now in the hotel business, took her to the site of their first kiss to pop the question.