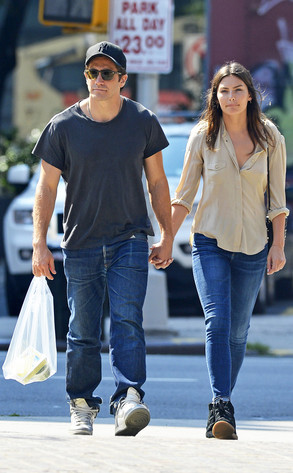 PacificCoastNews.com
Jake Gyllenhaal is once again a single man.
The 33-year-old actor and his 24-year-old model girlfriend Alyssa Miller have broken up after six months of dating, a source confirms to E! News.
"They fizzled out," a source close to the former couple told Us. "It happened a while ago—before the holidays. He's back on the scene."
"Things were really good between Jake and Alyssa right up until he had to leave for L.A. to go shoot a movie [Nightcrawler] in the fall," another source said. "Then the distance just really got to them."