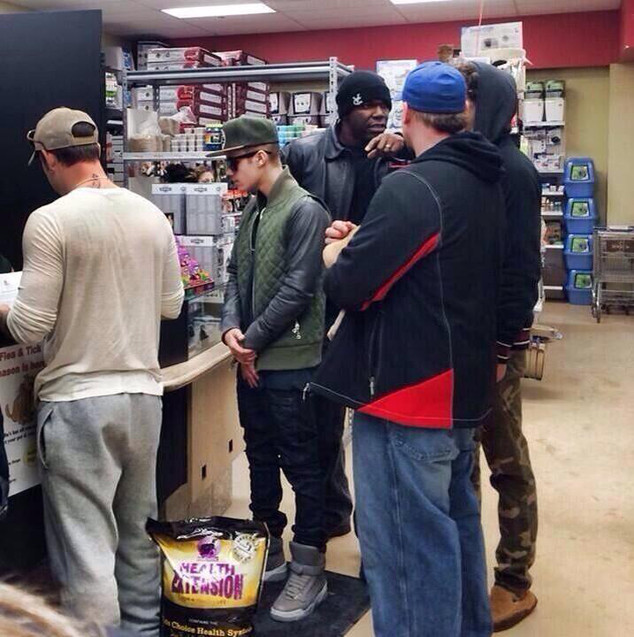 Twitter
Justin Bieber has a new puppy!
While home in Canada for Christmas, the 19-year-old retired pop star recently stopped by a local pet store to purchase a new furry friend.
Bieber visited Ruffin's Pet Centre in Stratford, Ontario, this week with his family and bought a 7-week-old American bulldog puppy, E! News confirms. The adorable white and brown pooch came from a breeder.
Acorrding to the store, Bieber entered the store around 3:30 p.m., then left for a bit. He returned around 4 p.m. and bought the dog as around 35 fans watched on before leaving through the back entrance to avoid the crowd of people.