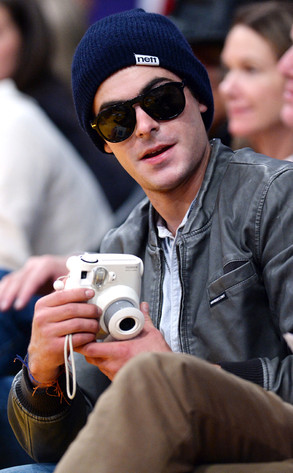 Headlinephoto / Splash News
No sign of a broken jaw here.
Zac Efron looked healthy and was all smiles during the Los Angeles Lakers game on Friday, Dec. 20.
The 26-year-old snapped some photos from his courtside seats and appeared pumped up as the home team was en route to defeating the Minnesota Timberwolves.
The blue-eyed Neighbors star looked casual for the sporting event, wearing a light gray button down shirt, a leather jacket, light blue jeans and a black beanie. Efron was spotted with and without his sunglasses throughout the evening.